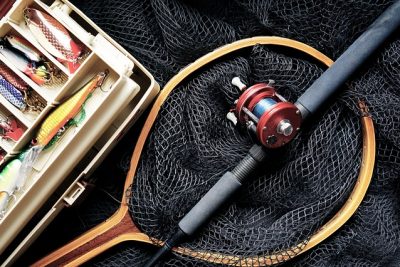 If you are an angler who has always wanted to go to distant or closer places that are packed with fish, you've reached the perfect place. We've done our share of research and have come up with a short selection of several great places you can fish in the world. Believe it or not, two of them are located in the United States, so perhaps you might want to check them out if you have the time and can spare the pennies.
Alphonse Island, Seychelles
Some say that nothing beats the saltwater fishing you are likely to experience on this island. It is both a sight for sore eyes and the diversity that you will find here will awe you. In this location, you have the chance of getting your hands on a tuna, dorado, sailfish, or dogtooth.
Given that the island is overflowing with luxurious places you can stay in, we recommend considering this location only if you and your spouse want to organize a getaway and are both avid anglers.
Lizard Island, Australia
If you have any friends Down Under, you might want to pay them a visit as this place is easily accessible and packed with a variety of fish. The most common species you can target here is black marlin so you have to be prepared to reel it in. One of the most important reasons to consider this angling spot is that it is connected to all of the airports that currently exist in Australia.
So, in case you really don't like it here or want to cut your trip short, you can always go back home whenever you please. However, it's very unlikely for that to happen as this island is located on The Great Barrier Reef, and so it will wow you with its landscape.
Martha's Vineyard
If you've run out of ideas and don't know where to fish in the United States, this is the perfect spot for you. For over seventy years, Martha's Vineyard has been the go-to for avid fishermen and women alike, and that's because it is a beautiful place to visit if you have the time. Besides, the fish diversity is truly unique as you can catch anything from false albacore to bonito and striped bass. In case you are feeling a bit lost as to which tackle you should use, you can always get a guide as they are aplenty in Martha's Vineyard.
Iztapa, Guatemala
Ever try to catch Mahi Mahi? If you haven't and you're considering a nice vacation on the Pacific Coast, perhaps Iztapa is the location for you. The mild climate will inevitably charm you, as will the local traditions of fishing by trolling with rigged ballyhoo.
Hatteras, North Carolina
As is the case of Martha's Vineyard we were mentioning earlier on, Hatteras is quite popular with anglers because of its diversity. You can fish speckled trout, flounder, red drum, as well as striped bass, but that's only if you prefer inshore angling. If you like offshore fishing, there's nothing stopping you from getting your hands on sailfish or wahoo.