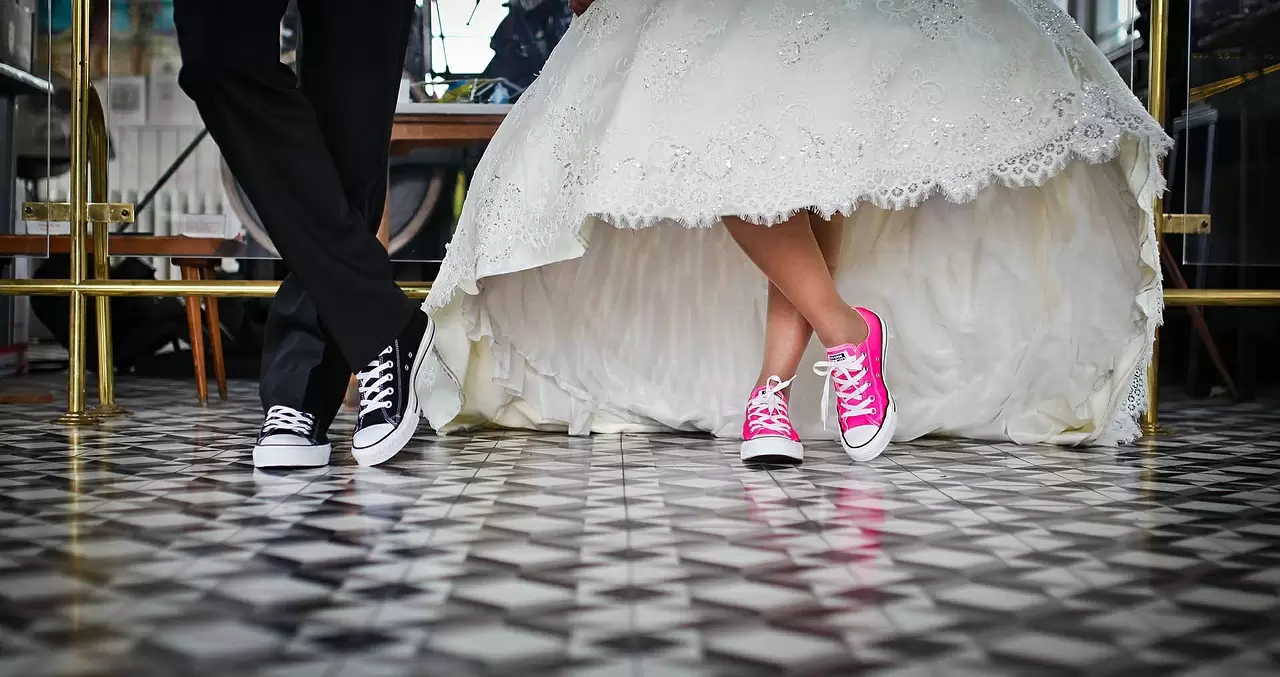 Millennials, also known as Generation Y, have shaken up the wedding industry. What they value differs from the generations before them. And, their viewpoint impacts how they pay for their weddings. However, that doesn't mean all Millennials handle the cost the same way. Here's how Millennials pay for their weddings.
Millennials Are Paying for Their Own Weddings
In previous generations, it was not uncommon for the bride or groom's parents to cover a significant portion of the wedding bill, if not all of it. However, that trend is not holding across the Millennial generation. Many of these younger adults are opting to cover the costs themselves.
The reason for the change isn't always the same. At times, the couple's parents are not financially able to assist financially for wedding expenses. When this happens, Millennials may have little choice but to foot the bill or may choose to so that their parents do not have to shoulder the burden.
In other cases, the couple may just want to maintain full control over the wedding, deciding that by paying for it, no one can interfere with their choices.
Another possible cause is that Millennials are getting married at an older age. This means the couple may be more financially stable themselves, making a self-funded wedding relatively easy to support.
Some Choose to Crowdfund Their Wedding
The rise of websites like GoFundMe has made it possible to get other people involved in helping you achieve a financial goal. Some Millennials are flocking to these platforms, creating campaigns to make their wedding affordable thanks to the effort of a large group.
With a crowdfunding campaign, anyone can contribute to the wedding. This includes family, friends, and even complete strangers who happen to feel generous. At times, Millennial brides and grooms also ask wedding guests to contribute to these funds instead of sending gifts, allowing attendees to spend the same amount they would have if they had bought a present.
They are using the same approach for honeymoons, a trip that can be financially burdensome. Sites like Honeyfund allow wedding guests and others to help make a couple's honeymoon memorable and affordable, and the couple can even create a wish list with specific activities, giving donators a chance to select the one they want to sponsor.
Again, some Millennials ask for donations to their honeymoon accounts instead of gifts. However, some don't explicitly say that they would prefer financial support instead of gifts.
They Look for Deals to Make It Affordable
Many Millennials are cash-strapped. Household expenses, student loan payments, and similar financial burdens make a high-cost wedding less practical. Instead, they look for ways to keep their costs down.
For example, Millennials may spend more time comparison shopping or looking for sales and deals, including options like Groupon. Thanks to the internet, finding the best possible price isn't as challenging as it may have been for previous generations.
Also, some Millennials aren't afraid to get their hands dirty along the way, creating their own décor in the name of saving money.
Now, not every Millennial forgoes a blowout wedding in the name of money. However, for those that do, they are usually very adamant about keeping the price as low as possible and strive to find quality at affordable prices. Plus, they aren't afraid to stray from tradition, opting for unique and lower cost décor options, venues, and more.
Charging for Entry
One trend that many consider in poor taste, but is still out there, is charging wedding guests for entry into the wedding. Similar to a cover charge at the door of a club, attendees have to pay a fee if they want to be allowed into the festivities.
While many people consider this approach tacky and inappropriate, and it certainly isn't widespread, there are enough brides and grooms making payments mandatory to note it here. Plus, some wedding guests understand why they are requesting the money, especially if the couple is battling student loans or struggling with a low income.
Ultimately, Millennials are using a lot of newer approaches to pay for their weddings. Plus, they aren't opposed to handling the costs themselves.
However, that does not mean that all of them are not receiving financial support from typical sources, including their parents. In the end, couples have to use approaches that make sense for them and their families. If parents can help toward the cost, many Millennials will only refuse if it would burden their families financially. Otherwise, many are happy to get help.
Are you married? How did you pay for your wedding? Share your story in the comments below.
Read More: