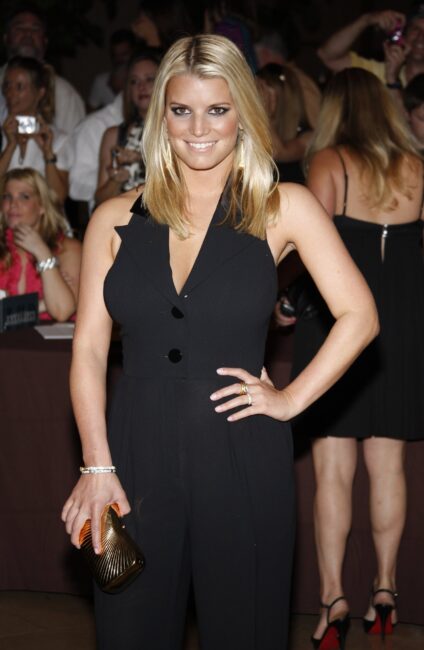 Back in 2003, Nick Lachey and Jessica Simpson let the world watch the progression of their marriage through the MTV reality show Newlyweds: Nick & Jessica. While the show ended in 2005 and the couple divorced in the same year the show ended, many people are curious about how the former couple is fairing. With that in mind, here's a look at the net worth of Nick Lachey and Jessica Simpson.
Nick Lachey Net Worth
Nick Lachey, a former member of the boy band 98 Degrees, has made quite a career for himself since moving away from music. Along with releasing solo albums, he branched out into television, appearing in reality shows and dramas like Charmed and One Tree Hill.
Later, he began hosting a variety of reality shows. Along with music competition shows, he's taken on hosting duties on some relationship-oriented programs. Nick Lachey also invested in a few sports teams and has served as an advocate for marijuana legalization.
Today, Nick Lachey is married to Vanessa Minnillo, a former host of Total Request Live on MTV, model, and actress. The couple married and started a family, and they also cohost various reality shows together.
Currently, Nick Lachey and Vanessa Minnillo have a combined net worth near $25 million. This includes financial earnings from their various ventures, along with property like homes.
Jessica Simpson Net Worth
Jessica Simpson largely made a name for herself as a music artist, and her debut album ultimately went double platinum. After marrying Nick Lachey, the pair launched a reality television show chronicling their marriage, and Jessica Simpson continued recording.
After several more years in music, she branched out into acting, starring in films like The Dukes of Hazard and Blonde Ambition. Jessica Simpson also embraced entrepreneurship, launching beauty product, shoe, and accessory lines.
After her pregnancy in 2011, she also acted as a spokesperson for Weight Watchers. Jessica Simpson married NFL player Eric Johnson in 2014, and the couple has three children together. In 2020, she released a memoir that reached the top spot on the New York Times Best Seller List.
At this time, Jessica Simpson has an estimated net worth near $200 million. Along with money from her various business ventures and music career, she owns a home that she purchased for $11.5 million in 2013.
Are you surprised about the net worth of former Newlyweds Nick Lachey and Jessica Simpson? Are there other celebrities whose net worth you'd like to know? Share your thoughts in the comments below.
Read More: