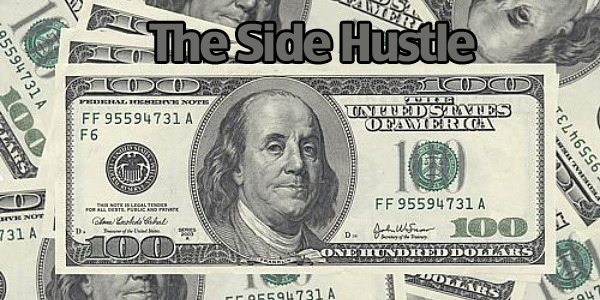 Last year, I decided to keep track of all the extra money we make–aside from our normal jobs. This money, also known as The Side Hustle, will help fund our honeymoon to Costa Rica. Here is our side hustle income to date:
October 2011: $346
November 2011: $573.73
December 2011: $889.01
$889.01!!?!?!
Remember how I thought that December was going to be a slow month? I was very, very wrong.
The Break Down:
Selling books on Half.com: $9.44
Surveys: $12
Mystery Shopping: $75.53
Internet Provider Refund: $76.69
Mileage Reimbursement from Work: $80
Blog Advertising: $535.35
Staff Writing for Blogs: $100
GRAND TOTAL: $889.01
We currently have $1576.68 in our Travel fund, instead of $1808.74 (the total for the past three months) because I purchased our passports, including passport photos, with our travel fund and some other travel-related items (like a suitcase).
Too bad December doesn't count toward my goal of making $2,500 through side hustle income in 2011.
December actually makes me re-evaluate my 2012 Side Hustle Goal of $2,500–should I up it to $5,000? I have very little control over blog advertising, which seems to be the biggest contributor to my Side Hustle income. However, I do currently have some contracts in place that will net me about $1000 by June, leaving me to only come up with $1,500 over the next 12 months to reach my goal.
I'm not as skilled enough to think that I can make $30,000 off my blog like some of these bloggers (major props to them!), but I do think if I keep working at it, I can make $5,000. Let's hope January brings us some good vibes.
How is your Side Hustle income going?