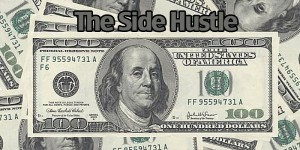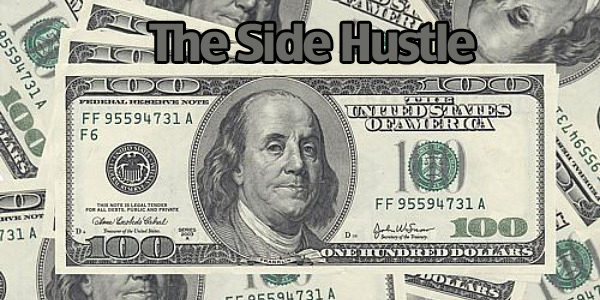 Every month, I keep track of how I make extra money. My goal for 2012 is to make $2,500 in side hustle income so we can finally go on a honeymoon and also attend our friend's wedding in Cancun in October.
In January 2012, I made $515.41
In February 2012, I made $891.34!
In March 2012, I made $636.26!

How I made extra money:
Blog Advertising: $93.75
Staff Writing: $440
Mystery Shopping: $275.55
Surveys: $15
Blog contest winning: $100
TOTAL: $924.30
Minus Mystery Shop fees ($188.04) and Blog fees ($100)
NET TOTAL: $636.26
Year to Date total in Side Hustle Income: $2043.01
Total Travel Fund: $3287.03!
It seems like I make a lot of money mystery shopping, but I want to explain that sometimes I just get reimbursed for a meal. For example, Eric and I went out to a restaurant and were reimbursed $125 for the meal, plus $5 to conduct the shop. I include this in my total for the month, because I have deducted the cost of the meal in a previous side hustle report, under mystery shop fees.
So I spent $188.04 this month, conducting mystery shops, but I expect to make all this back in addition to what I actually make from the mystery shops and the free stuff I get (dinners, home decor, coffee beans, coffee drinks, groceries).
This month, I'm happy that my staff writing is doing so well.
I ended up treating myself this month with a big chunk of my side hustle income for Pure Barre classes, and I also signed up for Weight Watchers Online. I figured I need an extra kick in the pants to figure out why I'm not losing weight. It must be what I'm eating, since I know I cannot possibly workout anymore than I have been!
I bought all this stuff before Eric got injured. While I hope not to have to dip into our vacation fund, it's good to know that the money is there in case of an emergency. We also got our tax return and that has helped kick off our emergency fund too!
I don't plan on touching my blog money anymore unless it's for a vacation!
Overall, I'm pleased how the side hustle is going. I doubt I'll keep making over $500 a month, but I love that we've saved this amount of money so far, and I hope it allows us to go to Costa Rica for our honeymoon, and Cancun for our friend's wedding.
How is your side hustle income going?