The Great
First, the GREAT news: I paid off my FOURTH Student Loan on Friday!
Can I just add that this brings down my student loans to $13,788.01?!?!? I started off the year with $18,248.01 in student debt.  I've paid off $4,460 in student loan debt in five months!

Happy dance for me.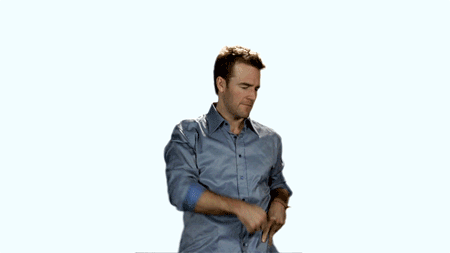 It feels so good to be knocking these babies out, thanks mainly to the Side Hustle. It helped a lot that most of my loans were broken down into small manageable chunks, because it keeps my motivation going.
I have one more private student loan before I face the behemoth of a $10,000+ federal student loan. I also have a 0% interest student loan from high school left (I went to private school), but I do not planning on paying that one off beforehand. I'd rather attack the federal student loan, until I get my own loans to under $10,000.
The Bad
I think that after I attack my last private student loan (only three more student loans to go!) and get my federal loan balance to under $10,000, I am going to focus on paying off Eric's student loans, which is running close to $6,000 right now. His credit score is a bit lower than mine, and if we want to buy a house in the next few years, it would help to bring his score up a little bit more. I think paying down his debt will help (greater income to debt ratio). His score has already gone up about 30 points since I first checked it almost two years ago, so we're on the right track. I'd like to get it above 750.
The Ugly
Here's something that really pissed me off. My federal student loan of $10,000+ is on automatic payment. Every month, they take out money automatically from my bank account. This helped lower my interest rate by .25% (whoopty-do). Well, this month, they didn't take it out. I waited a few days before I actually called. I asked if something was wrong, and they said they had received information that I was back in school (I started grad school in March) so my loans were automatically placed into deferment.
Excuse me?
You would think that you would either a) wait for me to ask to put my loans in deferment or b) send me a notification that this happened. Deferment may be good for some students that are in school full time and not working. However, when your loans are in deferment, you no longer make payments but the interest keeps accruing. So essentially you're just delaying your payoff date. NO THANK YOU!
I asked them to please take my loans out of deferment. And then I paid off my fourth student loan in full. You're no longer going to be taking my money, bitches!
What's your progress on student loans?