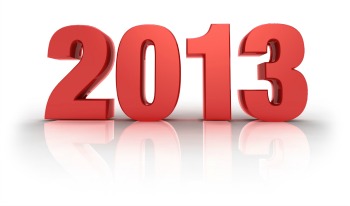 If there is one word I can use to describe 2013, it would be "blessed." I am so incredibly happy with how this year has turned out. 2013 has definitely brought a major upswing in our lives, and I cannot wait for what 2014 has in store.
A look back at our goals and how we crossed off the most important ones.
1. Bring down my student loans to under $10,000
With a $12,000+ debt payment in May, I have only $648 left on a 0% interest student loan.
2. Pay Down Eric's Student Loans
While my student loans decreased, Eric's loans shot up from $2500 to $8250 this year as he continued to pursue his bachelor's degree. His loans are 0% interest while he's in school so we've just been keeping the money in our bank for now.
3. Pay for Graduate School without loans
My first 9 months of graduate school have been paid for without a hitch. Let's hope the trend continues in 2014.
4. Make $5,000 in extra income
I made $20,000+ this year in extra income. Ah-freakin-mazing. I still don't believe it.
5. Go on a domestic vacation
We were able to go to New York in the spring and then San Francisco a month later. I'm really happy that we've been able to travel more!
6. Have Eric get hired as a firefighter
I still can't believe it finally happened! We're still on Cloud 9.
7. Rebuild emergency fund to $1,000
Not only did we rebuild our emergency fund, we actually connected it to our daily banking account, so we have quick access to the funds in case of, well, an emergency. Before, we had to wait for two or three days for the funds to transfer from our online savings account. It is much better this way!
8. Learn about the stock market
Nope. But I have lost interest in this as well.
9. Lose 15 pounds
Nope. But I will say that I weigh five pounds less today than I did at this point last year. SO it's a minor win!
10. Save $800 for Christmas 2013
Having a Christmas fund was the best thing EVER! However, it still wasn't enough! We tend to overspend around the holidays, not just on gifts, but on spoiling ourselves as well. In 2014, I'm upping it to $1000.
11. Bike to work at least 10 times each month
I did it during the summer, but it's just too darn cold in the winter months.
12. Save $5,000 in our General Savings Fund
We have more than double this amount in our savings right now, but we're earmarking it to pay off the rest of our debt.
13. Go on at least ONE husband-wife date each month
Eric and I made a really good effort to go out on dates more often this year. I hope to continue the tradition in 2014!