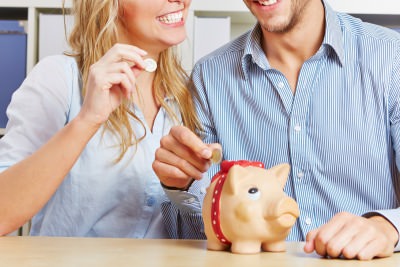 In true girl fashion, I decided that I reserve the right to change my mind at any time.
On Monday, I was ready to buy a house.
By Tuesday, I decided to change my mind–I don't want to buy house.
At least not now, anyway…and maybe not this year. And maybe not next year.
Eric is my voice of reason. This is how we balance each other out really well.
Because when I get an idea in my head, I'm all like "let's do it right now!"
This has happened in several instances throughout my life…I get really gung ho about something and then decide to do it.
Sometimes it works in my favor…like "let's get married even though we've only known each other three months?!" heck yeah! (still best decision ever thankfully!)
And sometimes it doesn't…Like how I applied to journalism school, then a master's in public relations, and then law school before I finally decided to go for my master's in public administration.
I just couldn't make up my mind!
Well, buying a house is kind of like the latter–I just don't know what I want, so I need Eric's level-headedness to guide me.
Why I Changed My Mind and
Don't

Want to Buy a House

After listing all the reasons why I wanted to buy a house, Eric and I talked and listed all the reasons why we don't want to buy a house.

We really love where we live. As far as location goes, we love where we currently live. It's the perfect community where we can take nice walks, go tto the park, and have a BevMo a two-minute drive away. Sometimes we walk to nearby restaurants, and it's only a 10-minute drive from where I work!

We can grow into our current rental.  Our two-bedroom townhouse is also the perfect size for us right now and we can really grow into it. It's small enough that it's easy to manage between the two of us, but big enough that we feel we have enough space to grow into it for several more years.

We can save, save, save. We're currently able to save half our income. That would never be able to happen if we had a mortgage. Imagine if we just stay where we are and keep saving? We'll easily have 100k in a few years and we could even push ourselves to save the 20% down payment, saving us hundreds a month in PMI. The housing market has to stabilize at some point right?

We can afford to do other things. Once we buy a house, we'll have to put a lot of other things on hold. Like vacations and limiting our discretionary income. Honestly? We've been poor for so long, that it would kind of be nice to not have the responsibility that comes with the house. Maybe we should use these years to have fun instead of jumping into another money-sucking endeavor?

I still really want to buy a house. BUT…maybe just not right now.

Since leaning toward this laid-back approach to achieving our house-buying dream goal, I've been remarkably more relaxed.

So for right now, I'm really fine with just continuing to save and putting our house-buying dreams on hold so that we can achieve other dreams.

So yeah, that's my decision today.

But don't ask me tomorrow.