Have you thought about changing your name after you get married?
How do you change names? Do you even want to?
It can be a frustrating time, and many women are not necessarily happy about a looming name change, but a surprising 90% of brides will inevitably go on to make the change.
I changed my name after marriage, and I still consider myself a feminist. The process usually involves making a detailed list then calling each company, one by one, and learning what process to follow with each.
Thankfully, Easy Name Change makes all that a thing of the past! And Newlyweds on a Budget is giving away 50 free Easy Name Change kits, valued at $30 each.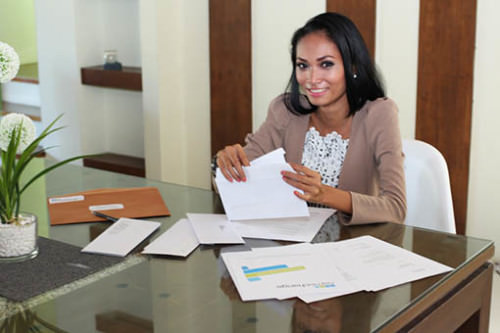 Your name change options
Most brides will just take their husband's surname in place of their own. Anyone can have a joint surname (both your husband and your surnames together). Most states also allow you to move your maiden name to a middle name. You can also simply leave your name as it is.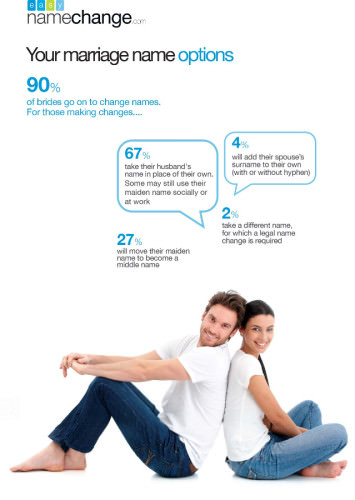 How Easy Name Change makes it easier
Rather than hunting down the forms yourself, researching the fine print for supporting documents, costs, and filing details, Easy Name Change provides absolutely everything you need.
Pre-filled forms for all agencies and companies
Personalized and ready to send letters and faxes where required
Proof docs required for each company
Comprehensive & researched procedures for each company
The Name Change guide, explaining the entire process
 Get it for free!
Save yourself 8 hours of research and hassle with a personalized and ready to send Easy Name Change kit. You can even order before your wedding, so everything's ready to go when your wedding certificate arrives.
Build your kit at www.easynamechange.com
Enter promo code NEWLYWEDBUDGET for your free kit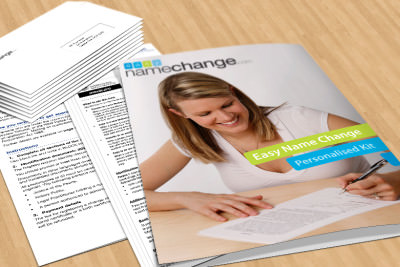 Fine print
Offer expires August 30, unless all free kits are claimed. Code has no cash value.