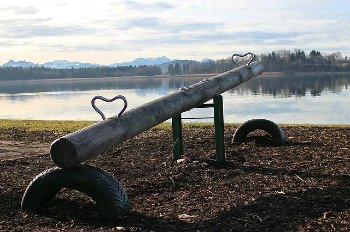 I feel like I've been failing lately on having the perfect work-life balance.
I've had the past four weeks off grad school because I'm supposed to be working on these five papers that take the place of my thesis. And you know what I've done so far?
I've read the prompts.
Haven't started researching, haven't done an outline, haven't even read the reading required. Just read the prompts.
And that's after two weekends of promising myself, holding myself hostage, that I was going to complete a whole paper. I've got four weekends left, and I have to finish at least three papers before school starts again on November 1st.
I've been falling behind with my freelance work. For the first time, since probably my freelancing career began, I've actually had to turn down work. And at this point, I'm just barely getting by and hoping my clients don't lose faith in me.
I have a big event that I'm in the middle of planning for my day job right now. And that has been leaving my so exhausted, that by the time I get home, I have no mental or physical energy to work on school or freelance assignments.
Instead, my evenings have been filled with long late-summer walks with my husband and our furry child and endless conversation.
When I try and catch up on work and school on the weekends, I find that life comes up.
And when Life calls, I feel like you should answer it. There will always be more work, there will always be more homework assignments, but Life is so fleeting that it's best to enjoy it while you have the chance.
So instead of holing myself up in front of a monitor all weekend, like I fully intended to do, Eric and I enjoyed a company picnic Saturday morning, followed by a community festival with our pup, and an evening night cap with my parents.
I love when we do family things.
I went to brunch with my family on Sunday, and then attended the Princess Diana exhibit in Long Beach, followed by one of those long evenings talking with my aunts and cousins, where we just talk and talk, and tell the same stories over and over again, and eat delicious homemade Mexican food.
Maybe there is no such thing as the work-life balance. Maybe it's just making sure you choose what's most important to you.
And this past weekend, I definitely chose correctly.
But you bet I'm going to be paying for it this week…ehh, it was worth it.