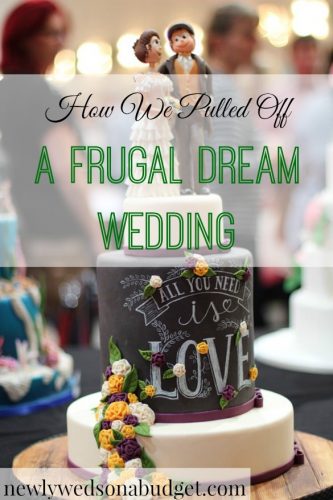 My husband and I couldn't afford to get married, but we did it anyway.
No, we're not young, dumb, and in love.
No, we didn't have to take out loans to pay for our wedding.




No, we didn't stay engaged forever to save up money. We actually tied the knot within 9 months of our engagement.
No, our parents didn't pay for the entire thing.
We actually paid for our wedding in cash and spent less than $7,000. Our parents did genuinely want to help so they pitched in a little for the price of the venue. All in all, the total cost for our wedding came out to be around $9,000 – much less than the national average of $26,444.
I'll certainly go into details about the specifics of our dream wedding in future posts, but overall, here's a quick rundown of how we pulled off a traditional wedding with little money.
We Kept the Largest Expenses Within Our Budget
If you're planning a traditional wedding with guests and a reception with food, two of the largest expenses may be the cost of your venue and the price of food. We didn't know anyone who had a big enough yard or space for use to use for your wedding (plus it ended up being super cold in May in Chicago for some reason), so we tried our luck with an all-inclusive venue.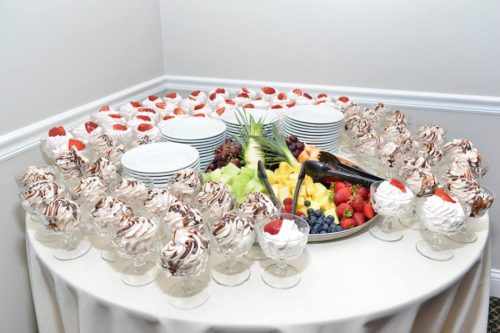 We chose an all-inclusive venue because it allowed us to pay for most large expenses like the reception, food, etc. all together up front. We didn't have to worry about tipping our vendor and tipping the caterer. Plus, our venue offered extra perks like free centerpieces at the table, linens for chairs and tables, and a few decorations just to name a few. We also opted out of doing an open bar which cut our expenses literally in half. Alcohol is expensive, plus I didn't want anyone getting out of control so I was very pleased with the cash bar and unlimited soda bar.
We Cut Our Guest List
I know this is a common way to save money. We invited about 100 people to our wedding. Could we have sent out 150 invitations instead? Of course. It was pretty difficult to decide who not to invite in order to keep costs under control but it was worth it. I'll tell you why.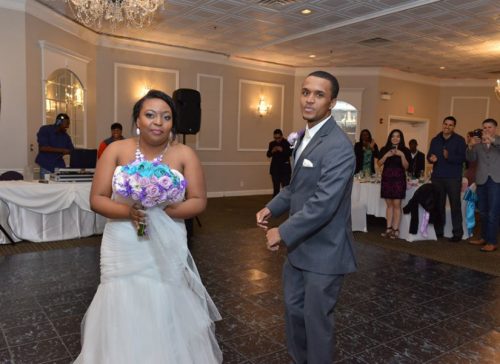 Lots of people claim they're coming to your wedding but don't show up for various reasons. Meanwhile, you've spent top dollar on a cold plate for the no-shows and wasted your money. Even if you are considering inviting 300 guests, only tell your venue 250 because odds are, someone is not going to show up. We had at least 20 people not show up and even quite a few of my family members cancelled at the last minute. It happens, but it's best to cover your butt and expect and pay for less than you actually invite.
We Stayed True to Our Values
This was key. We knew we wanted to have a traditional wedding and a fun reception with our friends and family. But we also decided early on that there were some things we didn't want for the sake of our budget. We didn't choose lavish extras at our wedding like a chocolate fountain or a photobooth. Those things weren't important to us and wouldn't enhance the experience much either. People would ooh and ahh for a few moments then move on to the next thing.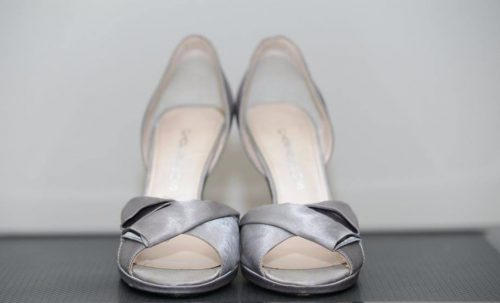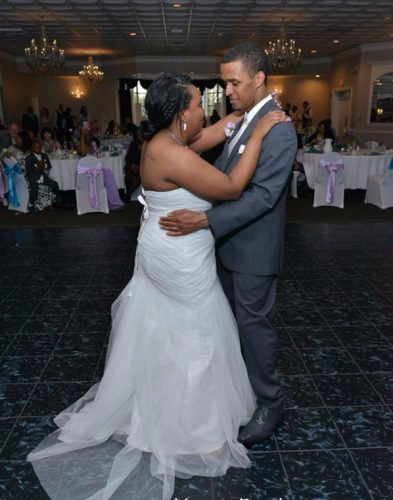 Instead, we relied on our DJ to get the crowd pumped up as we all danced the night away to our favorite songs. I asked my bridesmaids if they could pay for their own attire and helped them pick out their dresses for $40 on Amazon
. I purchased my wedding dress on sale at David's Bridal instead of a designer shop. I purchased used shoes to wear to my wedding at a store called Clothes Mentor for $4 (they were beautiful, but no one saw my shoes anyway).
I used a Groupon for my bachelorette party and I hosted my own bridal shower at my apartment. My bridesmaids and I drove ourselves to the wedding as did the groomsmen and my husband since we saw booking a limo to be unnecessary with our wedding being right in town. I hired a professional photographer but negotiated a lower rate with her and asked her to arrive at the ceremony 20 minutes before it would begin.
There were literally so ways we cut corners for my wedding but it was still amazing and unforgettable nonetheless. Most important, we focused on each other instead of what other people wanted us to or what was traditionally correct. The food and cake were delicious, the venue was stunning, and a felt so beautiful in my wedding dress – a true dream come true!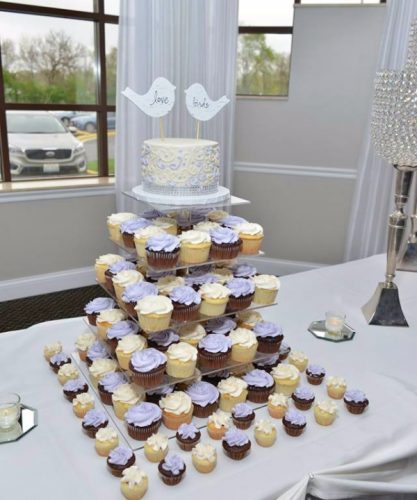 Did I miss out on anything? Nope. My wedding day was memorable but went by so fast. What I do remember vividly, is waking up the morning after knowing that I had finally married the man of my dreams and we didn't incur any extra debt to do it.