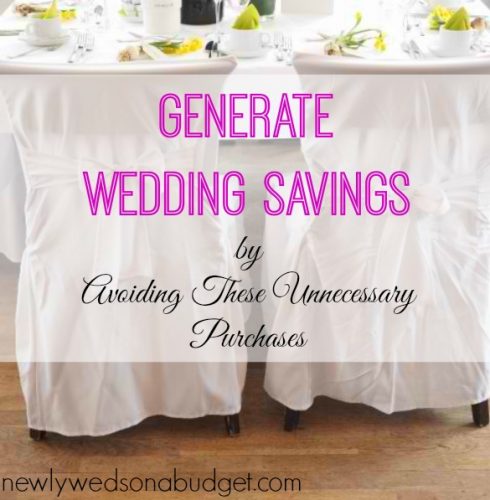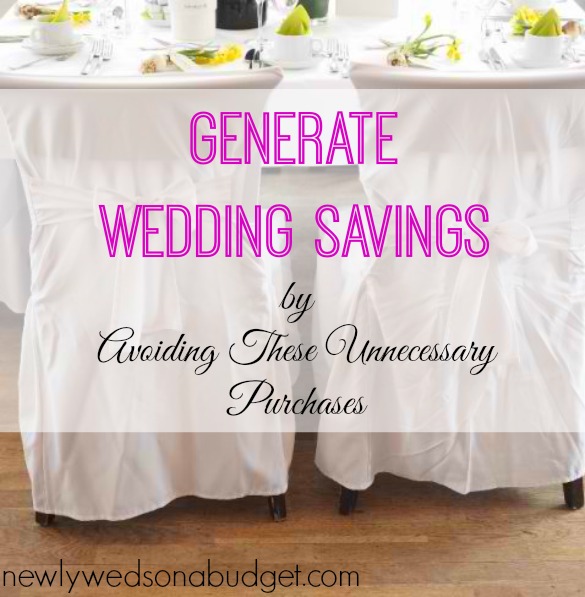 Want to know the real reason why weddings cost so much? So much detail and planning go into them. If you're having a traditional wedding, you essentially need to plan a ceremony, cocktail hour, and reception with food and entertainment for several people.
There are tons of large and tiny details and elements that need to be organized which can cause costs to rise. While it's important to pay attention to even the tiniest details and make sure it matches your vision and desires for your big day, it's also crucial to realize that your wedding day will go by so fast and you and your guests may not even notice some of the little things.
Here are just a few expenses for small details that I think can be avoided if you want to save money on your wedding.
Customized Napkins
Being that your big day is all about you, it can make sense to add custom elements with you and your spouse's name on them. I think customized napkins are a cool idea, however, it's not always necessary.
People use napkins to wipe their face, then they throw them away. If guests notice that your napkins are cute and customized with your name and wedding date on them, they will most likely look at the napkin for a few seconds and offer you a compliment, then use it and throw it away. End of story.
Custom napkins cost anywhere from $50 – $100 if you are looking to purchase between 50 and 100 pieces. This expense just doesn't seem to be worth the small benefit. Plus, most people may not even notice or think anything special of it. Instead, you put your money toward more effective and meaningful purchases for your wedding.
Linens
If you're looking for wedding savings, stick to basic linens for your reception. Specialty tablecloths and chair covers and sashes might seem like a good idea, but your guests may not even notice them. As long as your guests aren't eating on a dirty surface or a table covered in plastic and easy-to-rip dollar store table cloths, you'll be fine.
Basic linens that are a solid color are best. When it comes to chair covers, consider if they are necessary and will be included with the table covers as a package deal. If not, it may not be worth going through all the trouble.
Invitations
Sending out invitations is an important part of the wedding planning process, but choosing the design is not as important. Most wedding invitations end up in the garbage or recycling bin and some invited guests may not even look at them. It's sad but true.
While it's perfectly fine to want unique and stylish invitations that coincide with the theme of your wedding, it's best not to put too much money into your invites because it's not necessary.
You can still send out invitations that look nice and are affordable by designing your own invites or buying a nice design you like from a store and adding your own customization.
Realize That the Little Details Add Up
There's nothing wrong with wanting to acknowledge all the little details of your wedding to have the perfect day, but you must realize that you can't spend a ton of money on every single detail. Try to find savings by paying less attention to the details that aren't as important or significant to you.
That way you'll spend less and still enjoy a dream wedding day.
What small wedding details do you think people are bound not to notice?