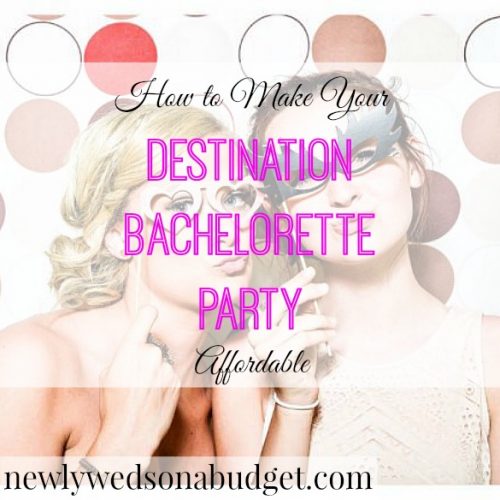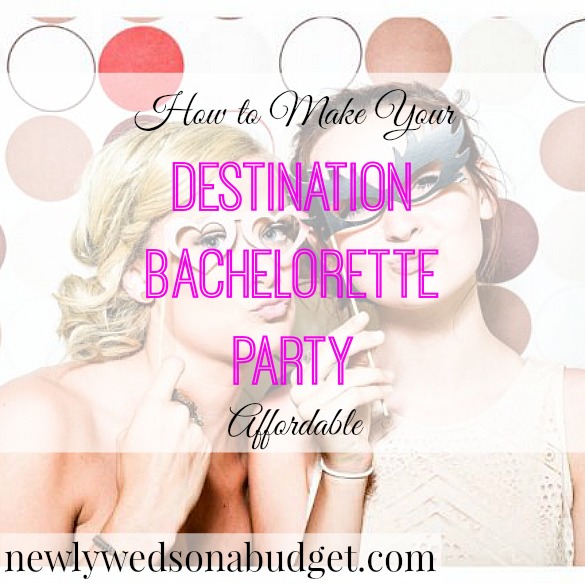 The events leading up to a wedding can be so fun, but they can also be quite expensive. Take your bachelor or bachelorette party into account. While it sounds like it would be a blast to jet off to Vegas or the Bahamas for a few days, the costs associated with pulling the trip off might not fit in your budget.
There are plenty of ways to have a local and fun budget-friendly bachelorette party, but if you do want to travel, here are a few ways to help you make it affordable for yourself and everyone.
Travel to a Destination You Can Drive To
Airfare can be expensive so if you wish to travel for your bachelorette party, consider choosing a location that's within driving distance.
Last weekend, my husband attended a bachelor party that was about a 2-hour drive away. He was able to carpool with his friends to save money on gas which greatly reduced the overall travel expenses since he didn't even have to consider paying for a roundtrip flight, transportation to and from the airport or daily parking fees, luggage fees and so on.
Start by searching for cool events or destinations that are 4 hours or less from where you live. If you live on the West Coast and can drive to Vegas, great. But if you're on the East Coast, you may want to see if you can drive to New York City or Myrtle Beach South Carolina for example.
Choose a Hotel/Resort With Lots of Amenities
Another way to save money on your destination bachelorette party is to choose a hotel or resort with tons of amenities included. That way, you and your friends won't have to spend too much extra money. You can choose hotels that have amenities like a pool, complimentary breakfast, a free airport shuttle or other transportation and activities on-site.
You can also go with an all-inclusive resort if it seems more affordable. That way, you pay just one price for your stay, food and drinks, activities, and services on-site etc.
Cook Most of Your Meals
Food is one of the biggest (and most commonly overlooked) expenses you'll endure while traveling. If you want to save your money for sightseeing and other activities during your getaway, try to prepare most of your meals with your friends to save money.
If you choose to opt out of staying in a hotel, Airbnb is a great option for affordable lodging. Most Airbnb properties give you full access to the kitchen so you can store groceries and prepare meals to avoid spending too much money on restaurants.
Make it fun and grill out by the pool one night, keep it simple with food you can prepare quickly and without a hassle, or switch off take turns shopping for and preparing your specialty meal for the group.
Travel Off Season
When you travel can have an impact on how expensive it will be. Try to be flexible when planning your party and choose to travel during the off-season but give your friends plenty of notice. If you're flying, you can also try to travel midweek to score a cheaper flight.
Apps like Hopper can help you scope out the best deal on flights because the app notifies you when prices change.
Use Credit Card Rewards
If you use credit cards wisely, you may be able to cash in on some of your rewards to supplement the cost of your destination bachelorette party. Points, cash back, and airline miles can all be used to lower the cost of your trip and can even help you, guests, out as well.
For example, if you have an airline rewards card, you can offer to book everyone's flight at a discounted rate.
Ask For Discounts
At the end of the day, one of the best ways to save money on your destination bachelorette party is to simply ask. It's not every day that you'll get married, and sometimes others will be more than willing to go the extra mile to make your experience even more special and enjoyable.
If you're traveling with a big group, you can ask for a group rate discount to save money or see if you can get a free room upgrade at your hotel. Also, don't forget about sites like Groupon and Living Social to score discounts on local restaurants, events, and other experiences.
Would you ever have or attend a destination bachelorette or bachelor party? Which one of these ideas would help you save the most money?