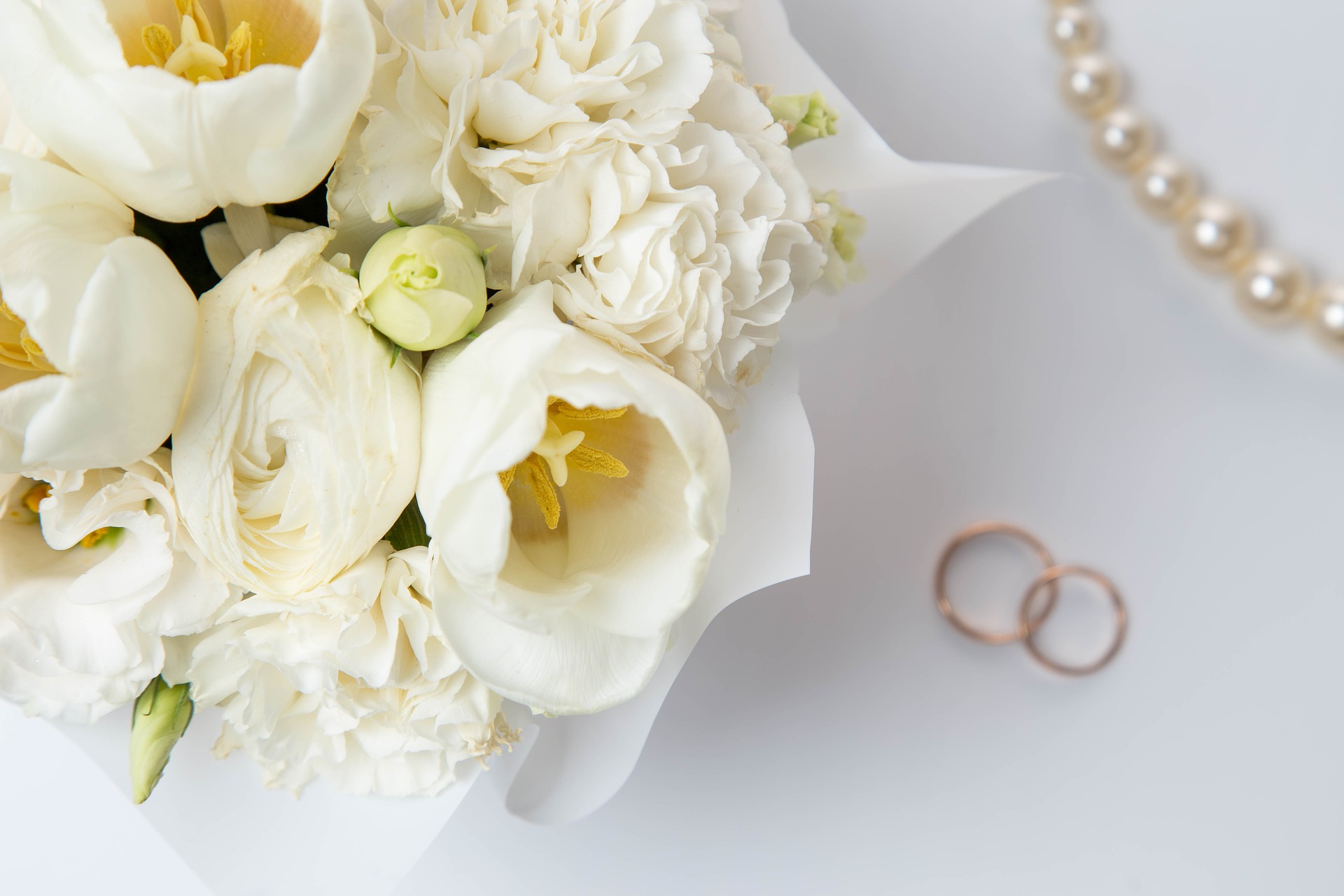 Weddings are notoriously expensive events, costing an average of over $33,000. There's also a pervasive myth that low-cost weddings can't be luxurious. However, it is possible to have a lavish-looking event without breaking the bank, as long as you are strategic with your planning. Here's how to plan weddings on a budget.
How to Make Your Wedding Look Expensive
Making a wedding look expensive without actually breaking the bank is possible, as long as you are smart when you plan. If you want to have a magnificent event for pennies on the dollar, here are a few approaches that can make your goal a reality.
Opt for Simple Elegance
When you want your wedding to look expensive, clutter is the enemy. Having too many small items doesn't just make your décor more costly overall, it can also detract from the look.
Instead, embrace the idea of simple elegance. Focus on a few key pieces that make a significant impact and keep a reduced color palette. When in doubt, white, black, and most shades of gray are almost universally considered high-end thanks to their association with the concept of black-tie events.
Be Strategic About Flowers
While flowers are considered a quintessential element in any wedding and reception, they can quickly bust your budget. When you prepare to purchase flowers, do so with a strategic mindset.
Forgo costly blooms like orchids in favor of less expensive options. Similarly, avoid anything that isn't in season, as those usually have to be shipped in, which adds to the cost.
Additionally, consider investing in a single large statement piece that all guests must pass when entering the venue. Then, make all other displays significantly smaller.
Alternatively, if you are open to planning your wedding near a holiday that typically involves flowers, you may be able to take advantage of blooms that are already at the location. For example, many churches have flowers near Christmas and Easter. If you hold your ceremony then, you may not have to add any to the church at all.
Choose the Right Venue
Certain venues automatically add a lot of drama, allowing you to save by limiting your décor needs. For example, having your event at an aquarium, botanical garden, historical site, art gallery, or zoo gives your wedding character and eliminates the need to spend a significant sum on décor.
Some of these locations may also have critical items like tables and chair available, particularly if they host a variety of events throughout the year. You may be able to save money since you can purchase them as part of an event bundle, and you don't have to worry about delivery or returning them either.
Reconsider the Meal
Feeding everyone a meal is expensive. If you opt for a cocktail reception and serve hors d'oeuvres instead, you may be able to save a substantial amount of money.
If you have butlers wearing tuxedos serve the hors d'oeuvres, it costs about the same as a buffet, but it automatically feels more lux than a buffet ever could. Plus, it's usually less expensive than serving a formal meal.
Consider Lighting Effects
Gobo light projectors can place glowing patterns across various portions of your venue. While most people only see these devices during certain holidays, like Halloween and Christmas, there are plenty of patterns besides ghosts and Santa Claus.
For example, you can illuminate the ceiling with a starry night or allow snowflakes to dance down a wall. Classic options like paisleys can be elegant, and some companies will even create custom stencils featuring monograms.
Plus, most projectors come with color-changing LED bulbs. You can select a hue that coordinates with your event, ensuring that it makes a dramatic first impression.
With the tips above, you can make your wedding look expensive without spending a fortune. Consider exploring one or all of them and see if you can't have the luxurious wedding of your dreams for pennies on the dollar.
Do you have any tips on how to plan weddings on a budget? Share them in the comments below.
Read More