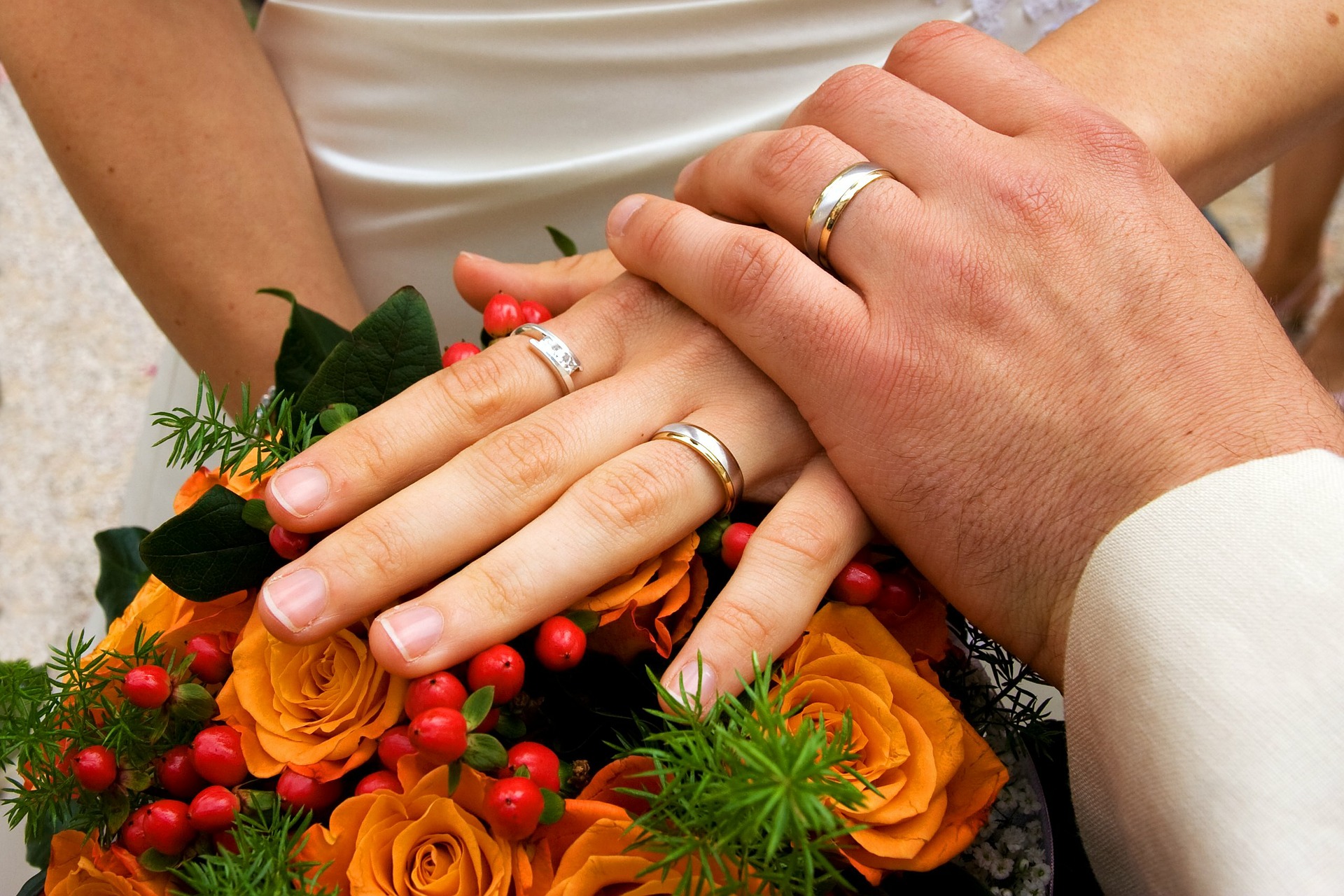 Not all of the 2 million people who get married each year can afford the more than $33,000 price tag that comes with an average wedding. Luckily, there are tons of ways to help keep the cost of a wedding down. If you want to have a ceremony and reception to remember without breaking the bank, here are five websites worth checking out.
Amazon
Whether you need simple décor or supplies for DIY decorations, it's hard to beat Amazon's prices. Plus, if you have an Amazon Prime account, you can find a plethora of options that come with free 2-day shipping, so it's incredibly convenient.
Everything from silk flowers to table clothes to mason jars to tealights are easy to find and incredibly affordable here. In many cases, Amazon can almost serve as a one-stop shop for anything you need to decorate your reception space.
Additionally, Amazon Music can even help you set the right mood during your event. Whether you have access to tracks through Prime for free or purchase individual songs to play through a smartphone and Bluetooth speakers, you can find great tunes for much less than paying for a band or DJ. If you want the highest level of flexibility, Amazon Music Unlimited is incredibly affordable, giving you access to tens of millions of songs for as little as $7.99 a month. Plus, you can cancel at any time without penalty, so you can subscribe for your wedding and then end your subscription.
Universal Life Church
Hiring an officiant for a wedding can be costly. However, if you are open to a friend officiating, then having them ordained through the Universal Life Church can make that easier.
All they need to do is complete a simple form, and they can be ordained for free. If they need official documents to perform the ceremony, then there is a fee, though it's incredibly reasonable.
It's important to note that state and county rules vary regarding documentation and laws differ between locations. Before going this route, you need to check on your state's and country's requirements to make sure it will work for you.
Additionally, some states allow anyone to be deputized for a day, giving them the ability to officiate a wedding. The cost for using this approach may be more or less expensive than becoming ordained. So, if keeping costs down is a priority, check that option too.
Happily Ever Borrowed
Many brides overlook the cost of bridal accessories when they are planning a wedding. While setting a budget for a dress is part of everyone's process, it's easy to forget that jewelry, hair combs, veils, and sashes are often part of the equation and nearly always come with a price tag.
At Happily Ever Borrowed, brides can rent accessories instead of buying them. Since few people will need a tiara outside of their wedding, it can make achieving your ideal look more affordable. Plus, you may be able to select pieces that otherwise wouldn't fit in the budget.
The selection is somewhat limited, but it covers most styles. And the rental periods are pretty generous, making it fairly convenient too.
Minted
If you want to set up a wedding website, then make sure to check out Minted. The website builder is incredibly easy to use, and there's an entire section dedicated to wedding designs.
The basic free package allows you to provide maps and directions, list gift registries, provide information on accommodations, and add details about the wedding party. For a small, one-time fee, you can add features like photo galleries, a custom URL, and more. Plus, either way, you can purchase matching wedding invitations, stationery, and other add-ons, ensuring everything is perfectly coordinated.
WeddingWire
WeddingWire makes managing wedding planning easier than ever before. How can create a helpful checklist to make sure you manage everything you need. Plus, it can help you monitor your budget, create seating charts, and even manage guest lists.
One of the best features of WeddingWire is the vendor management tool. After adding your location, you can search the area for a variety of providers and comparison shop. There's also integrated messaging to make conversing with vendors easy, and you can add notes as you get answers to your questions.
The WeddingWire directory has over 250,000 vendors all in one database, making it easier to find the right ones for your wedding. Using WeddingWire for your vendor search is completely free, so it's definitely worth exploring.
Ultimately, the five websites above can do wonders when you need to save money on your wedding. Check out one or all of them to see if you can't find a way to have your dream wedding for less than you ever thought possible.
Do you have a favorite website to help you save money on your wedding? Tell us about it in the comments below.
Read More: