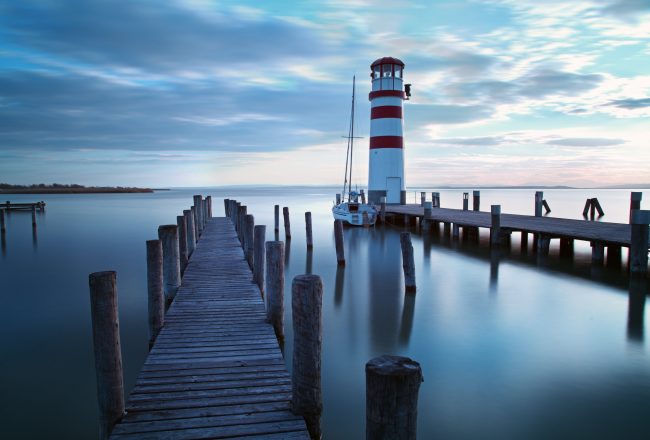 Many couples are on the hunt for perfect small wedding venues in New England. Luckily, there are plenty available. Many of them make luxurious touches more affordable, as well as offer all-inclusive packages to simplify planning. If you're looking for the ideal spot for your big day, here are six amazing small wedding venues in New England.
1. The Spa at Norwich Inn – Norwich, Connecticut
If you're looking for a romantic venue for your small wedding, the Spa at Norwich Inn could be your ideal match. The location features classic traditional touches coupled with a bit of historical charm, making it an exceptional option for couples looking for a refined venue with that bit of something extra.
As an added benefit, there are a wide variety of packages available, dramatically simplifying your planning. Along with a breathtaking location, you can have all of your drink and dining needs handled by the venue. Plus, they can even take care of the cake, giving you one less thing on your plate.
If you're looking for an elopement option, this venue has you covered there as well. It includes everything you need, including an officiant, photographer, and flowers. Plus, the couple gets a three-course meal, a night in a suite, and a spa treatment.
2. Berry Manor Inn – Rockland, Maine
Whether you're looking for an elopement venue or want to have an intimate gathering with just a handful of guests, Berry Manor Inn could be the right location for you. The beautiful bed and breakfast can serve as an elegant backdrop for a smaller ceremony. Plus, the elopement package makes planning stress-free, as you'll get everything you need for your big day.
When you book the elopement package, the venue provides an officiant, location, flowers, and sparkling cider toast. Plus, the couple gets a night in a guest room, as well as breakfast the following morning.
If you upgrade to the petite wedding, you get some extras. Along with a cake, the venue will provide a photographer. Plus, you'll get two nights in a guest room with breakfast each morning, as well as a voucher for a discounted stay on your one-year anniversary.
3. Charles Riverboat Company – Cambridge, Massachusetts
If the idea of a small wedding on the water is too much to pass up, then look no further than Charles Riverboat Company. You'll have a lovely vessel as your venue, as well as all of the services and support you need for a wonderful occasion.
For small weddings, you'll work with one of the sales managers. They'll help you coordinate the details, ensuring your big day is just to your liking. Along with ceremony time, you'll get music, bar service, sit-down dinner options, décor, and more, ensuring you don't have to worry about any point being overlooked.
4. Waterville Valley Resort – Waterville Valley, New Hampshire
Nestled near the White Mountain National Forest, Waterville Valley Resort offers couples plenty of options for amazing ceremonies and receptions. There are two gazebo ceremony locations, as well as an arbor. Each one combines romantic touches with breathtaking backdrops, ensuring your big day is second to none.
You can also have your ceremony on a mountain top. After a quick chair ride up Mount Tecumseh, you'll have the beauty of nature as the setting for your ceremony.
There are also several options for receptions. Whether you prefer an outdoor tent, ballroom, or something in-between, there's a location for you.
5. Harbor Lights – Warwick, Rhode Island
Many couples dream of a waterside wedding. If you're one of them, you'll want to explore Harbor Lights. You'll get a lovely backdrop for your big day and photos, ensuring your ceremony and reception are as unforgettable as possible.
Plus, there are convenient packages to help with planning. The venue can provide delectable meals to fit any taste, allowing you to create a luxurious sit-down dinner with ease. Additionally, they can handle all of your beverage needs, ensuring you don't have to manage that separately.
6. River Road Farm – Manchester, Vermont
If you're looking for a rustic but elegant venue, River Road Farm is a must-see. Located in the Battenkill River Valley, you get outstanding views of the nearby Green Mountains. You can exchange vows in a garden, on the bridge crossing the pond, or on the large manicured lawn. Then, you can transition into the 100-year-old barn for a fantastic night of dining and dancing.
When you book this venue, you secure the property for a whole weekend, giving you time to prepare. Plus, there are on-site accommodations for up to 22 people. The wedding party could stay at the location, or you could use the space for out-of-town guests.
Do you know of any other must-see small wedding venues in New England? Have you been to one of the options above and want to tell others about your experience? Share your thoughts in the comments below.
By the way, if you want to learn about Couples Financial Management (like paying off debt, saving for a downpayment on a house, investing in retirement, etc.), join this one-of-a-kind online training by Beyond Millions.
Read More: