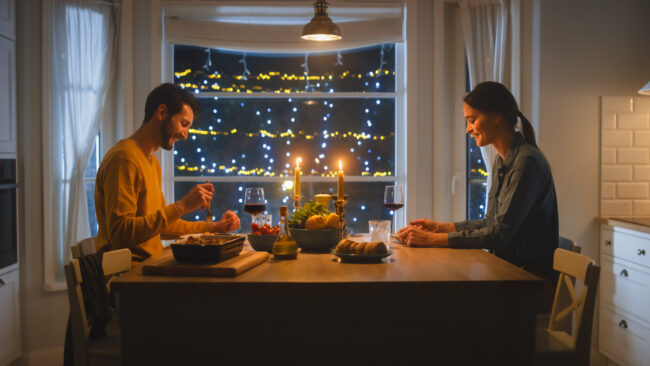 Date nights are essential in the eyes of many couples, but they're potentially hard to pay for if your budget is tight. Fortunately, there are plenty of ways to keep costs down while still having a wonderful time. Here's a look at how to save money while having great date nights.
Do a Date Night at Home
Date night options like dinner and a movie out can cost quite a bit. Fortunately, you can get a similar experience for less by doing the same activities at home. You can cook a nice meal together featuring ingredients that are a bit more elevated. Then, eat together at a candlelit table before choosing a movie on a streaming service you already use and curling up on the couch.
Essentially, you'll have the same experience without the restaurant or movie theater price tag. Plus, cooking a new meal together can be fun in its own right, particularly if you try something new and take that journey as a couple. f you're a student struggling to free up some time for date night, use this custom writing service and make your life easier.
Go to a Free Event
Free events happen regularly in most major cities. Options like concerts or movies in the park are incredibly popular during warmer months, making them excellent places to start. You can also look for craft or art festivals, free entrance days at museums, or similar options to keep costs low while also getting out of the house.
Even if there isn't a formal event, there are plenty of free or low-cost destinations. Having a picnic on a nearby beach or at a local park is an excellent alternative, as well as hiking or biking nearby trails. You can also try activities like geocaching, allowing you to head out on an adventure.
Make Use of Discounts
If you prefer more traditional date nights, use discounts to help keep the costs down. Military and student discounts are pretty standard, as well as AAA and AARP discounts. In some cases, those can knock a notable amount off of your bill, and all you have to do is show a suitable ID or membership card.
Alternatively, you can use a discount site like Groupon or deals pages through your financial institutions. Seeking out gift card packages that are either on sale or come with bonus cards is another reliable way to reduce your spending. You can also try gift card resale websites, but you want to make sure they're reputable and offer suitable guarantees, just to be safe.
Do you have any other money-saving tips that can help couples have fun but affordable date nights? Have you tried some of the options above and want to tell others about your experience? Share your thoughts in the comments below.
Read More: