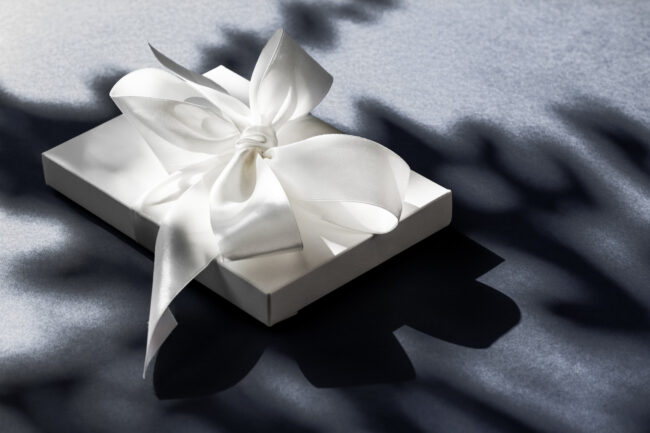 Celebrating a first wedding anniversary is exciting for most couples, but choosing the perfect gift is often a bit tricky. This is especially true if more traditional presents don't resonate with one or both partners. Fortunately, there are some great options out there. Here are five unusual first wedding anniversary gifts for couples that appreciate something thoughtful but a bit unconventional.
1. Paper Rose Bouquet
The traditional gift for the first wedding anniversary is paper, which is a versatile material. A fun gift that works with the theme while still being a bit unusual is a paper rose bouquet. You can either purchase them or make the paper roses yourself. If you want to make it extra special, turn a used copy (preferably one that's worn enough where reading it isn't practical) of the person's favorite book into the roses, as that adds an extra special touch.
2. Sound Wave Art
Sound wave art turns a person's voice into a unique picture. These art pieces are created from a voice recording, allowing the gift giver to turn any sentiment into art. Consider what you'd like to share with your partner on your first anniversary, then record yourself expressing those thoughts. Submit to a sound wave art company, choose the look you prefer, and you'll receive a unique first wedding anniversary gift that your partner can treasure for years to come.
3. Customized Wallets
A customized wallet can be an excellent first anniversary gift for many reasons. First, many customizable wallets are made from high-quality materials, so they're designed to last. Second, you can add their name and a lovely sentiment to the design, personalizing it a bit. When those come together, you have a gift that will get a ton of use that also reminds the recipient of their partner every time they use it, bringing a little joy into their everyday activities.
4. Wedding Location Map Art
A fun and low-cost option that also works with the paper theme while being a bit unusual is wedding location map art. All it takes is a paper map that shows the spot where the wedding took place – which you can mark with a small heart or dot – a nice frame, and a photo matte. If you'd like, you can also include both your names and wedding date by having it printed on the matte.
This option is also expandable. For example, some may want to include a series of map cutouts, one marking the first date, one for the proposal spot, and one for the wedding location.
5. Recreated Wedding Meal
For couples that want to avoid giving each other stuff and would prefer amazing experiences, giving the gift of an incredible dinner could be a great option. If the wedding meal was fantastic, consider recreating it as a first anniversary gift. Essentially, the goal is to replicate the menu as closely as possible and treat your partner to a tasty dining experience that brings back great memories.
Can you think of any other unusual first wedding anniversary gifts that could pique the interest of other newlyweds? Did you ever receive something unexpected as an anniversary gift and want to discuss your experience? Share your thoughts in the comments below.
Read More: