With only three months left in 2012, I needed to get cracking on our 2012 goals for the year. Here are the ones we have left to finish: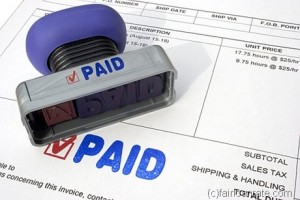 Pay Off at least One Student Loan
Go on a honeymoon
Save $10,000
I would say the other non-tangible ones, such as Continue Growing the Blog, Eat Healthy Lose Weight Start Running Again, and Be Nicer to the Husband have all been fulfilled but I guess I'll have to do recaps on those later.
For now, I wanted to share the absolute wonderful news that I have finally paid off ONE of my student loans! Only six more to go!
As of today, I have $20,015 left to pay off. When I graduated college, I had approximately $32,500 in student loans, which means I've paid $12,485 over the past six years–NOT including interest. I really don't want to calculate the interest because it just makes me feel bad.
Sidenote: I can't believe I've been out of college six years…I can't believe my 10-year high school reunion is this year!
While I feel we made significant strides in 2011 to pay off debt, the debt payoff hasn't been as great in 2012 for a number of reasons:
Sometimes life gets in the way, and you can't live according to "The Plan." Looking at the bigger picture, can I just say this means we've paid off 50% of our debt in the two and a half years we've been married?!
What an accomplishment! I updated our debt numbers to reflect the debt we really had when we first got married (which was more like $43,000, but I went ahead and low-balled at $40,000), and I am absolutely astounded and so proud of ourselves for how far we've come.
This upcoming year, we will again see challenges in debt payoff as we work to pay off our new accumulating school costs. The decision for both of us to go back to school was not easy, because really who wants to acquire more debt?
But I know in the long run, it will be worth it from the bump in pay I know I will receive, in addition to Eric finally landing his firefighter job.
What's a financial goal you recently accomplished?