This past weekend, I took part in my first taste of Life Inflation.
You may remember, life inflation was on my list of goals for 2014. After suffering through our "broke-ness" the past 3.5 years of our marriage, I really wanted 2014 to be the year we get to enjoy the money we earn.
SO when one of my really good friends from high school mentioned she was throwing herself a 30th birthday bash in San Francisco, I of course said yes!
Normally, I would have had to budget for a trip like this months in advance. But this time, I didn't even have to take money out of savings and could just pay for it directly, pretty cool right?
I guess that's what happens when you become a baller and can make it rainnnnn….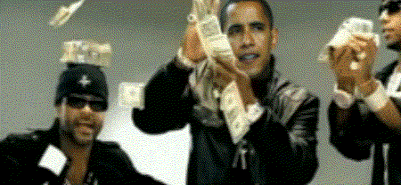 Just kidding.
Maybe.
Speaking of rain…What I didn't anticipate is that her birthday would be the same weekend that SF decided to endure a storm that would bring in 9 inches of rain and wreak havoc on the airport…something about fog…pshh.
My 6:30 pm Friday night flight ended up becoming a 9 am Saturday morning flight that was then delayed to 11:10 am. By the time I arrived in SF, it was 2 pm and the party started at 6.
The bright side of the 17-hour flight delay was that I got to wear all five pieces of winter clothes I own. Glass half-full, right?
I ended up staying with my other good friend from high school who works for Google and I think it's super cool because she does top-secret stuff she's not allowed to tell me about.
I asked her about that secret island, but she says she doesn't know….hmmm…
We made it to the party and had such a fun time catching up with our friend and her parents, as well as her grandparents whom have the most adorable ridiculously whimsical love story you'll ever hear. I plan to spotlight them soon…
There's something about San Francisco that just makes my heart feel full. It is absolutely my favorite city. I love the sounds, the smells, the architecture, and the FOOD.
Although I traveled solo this time, I told Eric that even though we can't take any long trips this year because of his work schedule, I plan on us taking several weekend trips to San Fran. He seemed okay with that idea.
On Sunday, my flight was scheduled to leave at 3:35 pm. I had to get on the BART early enough to actually make it to the airport, but in my heart of hearts, I knew my flight would be delayed.
Sure enough, five minutes into my BART ride, I got a text saying my flight was delayed til 5:30.
I ended up figuring out a way to keep myself occupied at the airport for 4 hours.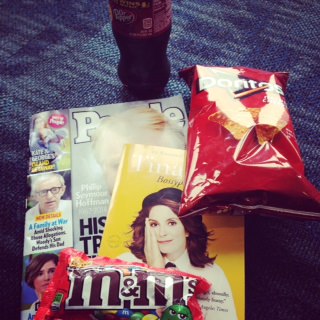 It's moments like these, where clean eating goes completely out the window.
By 6 pm, I was finally on a plane. And I think my tired self was showing through.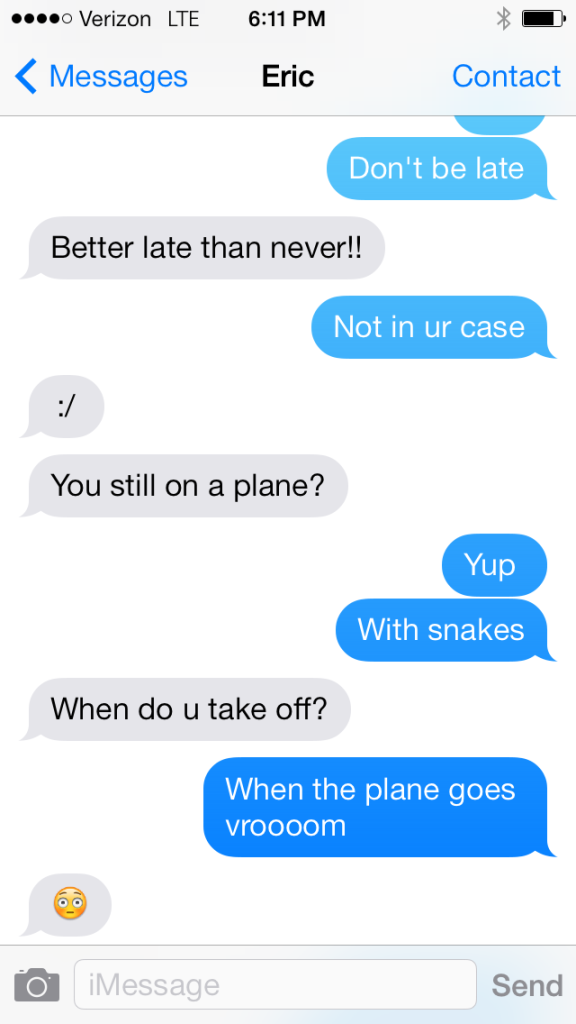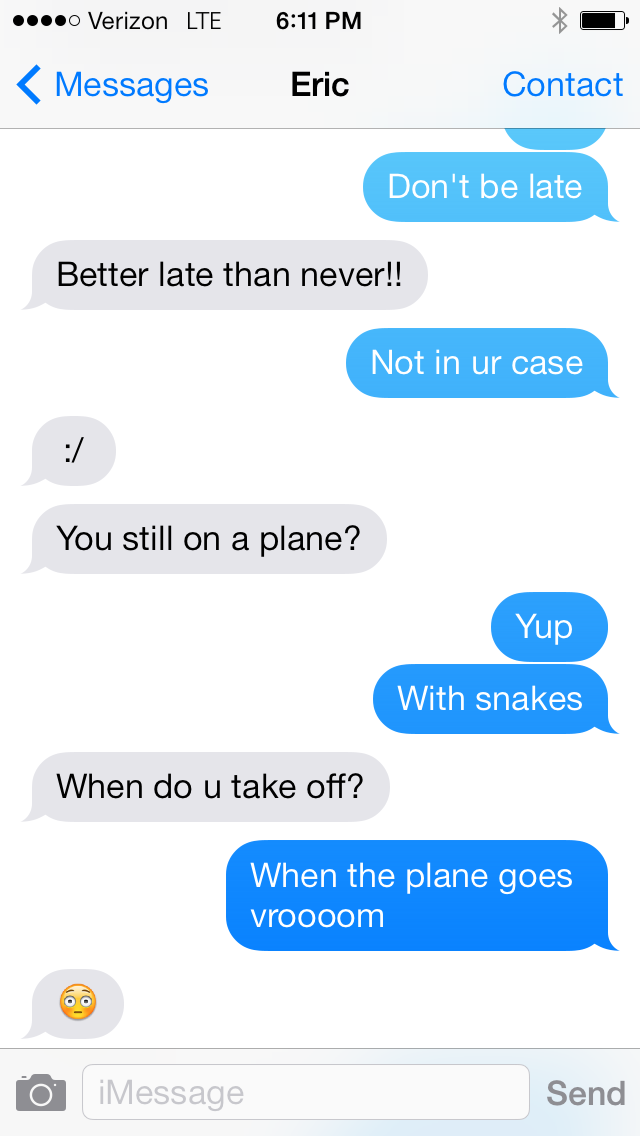 In the end, I had 21 hours of flight delays for a 25-hour trip.
It takes 7 hours to drive to San Francisco…………………………
And this is why I was an English major.