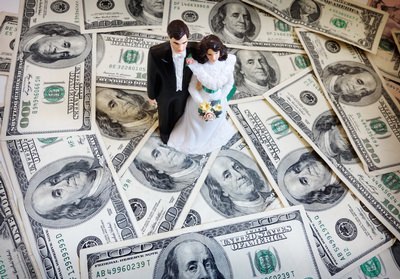 In addition to saving $30k this year, another goal Eric and I had was to enjoy our increase in income by allowing ourselves to indulge in some "lifestyle inflation."
Lifestyle inflation is practically a dirty term in the personal finance community, because a lot of people believe that lifestyle inflation is what causes a lot of people to remain in a debt cycle.
That can be true…but I call B.S.
Two years ago, Eric and I lived in a shack. Are we supposed to remain in a shack for years simply to avoid the dreaded lifestyle inflation?
I think with all things, you can find a balance between improving your lifestyle as your finances stabilize–we've paid off $45k in debt in the past few years–and sticking to a budget that still allows you to save for the lifestyle you want.
For us, these are a few of the things that have happened in the past few months, thanks to lifestyle inflation:
Convenience: Thanks to lifestyle inflation, I can now choose convenience over price sometimes. For example, I no longer go out of my way to find the cheapest gas station. Most of the time, I go to whatever station is closest. Lifestyle inflation has allowed me to be okay with paying $4.09 for gas, rather than driving to Costco and waiting in line for $3.97 gas (which translates to like a $1-$2 in savings per fill-up???)

Replacements: Little things that we would hold off on buying before, we can now purchase on the spot without feeling like it's going to make a significant debt in the budget. I remember two years ago when we needed to buy a house phone, I asked everyone if they had a spare. It's not like a house phone is expensive, but it was an extra expense that we didn't really have room in the budget for, you know? Now, I make these purchases without having to overthink it–but all within reason. Like I recently bought new pillows, and a curling iron. Can I tell you how RICH I felt being able to buy pillows? I was all like "Oh hey we should really buy new pillows because ours are kinda gross." And I did the next day at Costco. BAM–and that's why it pays to be debt-free!
Treating ourselves: When we lived in the shack, we could only afford to go out to eat about once a month and I always had to really think about whether I needed a second glass of wine. We definitely go out to eat a lot more now–and we thoroughly enjoy it. Another thing? I LOVE buying fresh flowers at the Farmer's Market. And I do it almost twice a month now. I spend probably between $5 and $10 each time, but man oh man, I love me some fresh flowers on our dining table.
Giving: We can give more. While we may never tithe the full 10%, we have definitely stepped up our monetary donations. And that's something that really makes me happy.
Even with all this lifestyle inflation going on, there are some things I still won't do.
Like go to Starbucks all the time. I can count on one hand the number of times I've been this year. Eric is another story, since he thoroughly enjoys Starbucks, so I guess we balance each other out  in that arena.
I still pack my lunch to work everyday–not only is it cheaper, but it's healthier too.
I cut Eric's hair now. We could probably fork over the cash for Eric to get a cut every two weeks or so (he has to keep it short for work), but instead we invested in a trim set, and I do his hair. This saves us at least $40 a month.
So there you have it. We're allowing ourselves to indulge more often, but we're still loyal to our frugal roots.
What type of lifestyle inflation do you enjoy?