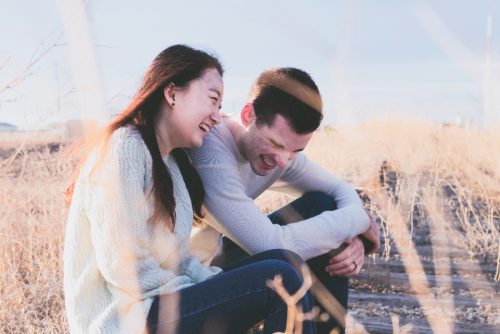 Whether you are married, engaged, or dating, keeping the romance alive is crucial in your relationship. It's important to go on dates and carve out some alone time together no matter what stage your relationship is in. Dating doesn't have to be expensive though. You don't have to go to fancy restaurants every weekend or spend top dollar on events in the city. Those things are fun, but not necessary to maintain and grow your relationship.
If you are on a budget or would prefer not to spend a ton of money on dating, there are plenty of simple, fun, and frugal date ideas out there to keep the romance alive.
Movie Night
This is a classic date idea and a favorite pastime for my husband and I. When we first started hanging out, I could tell he was trying to impress me by offering to take me out every week. It was nice, and we were certainly getting to talk more and learn more about each other. Then, one day I mentioned a possible outing and his response shocked me. He told me he couldn't go out because he didn't have the money and needed to wait until payday.
This was back in college, and instead of getting upset I actually found his response quite courageous that he was honest. I invited him over to watch a movie at my place instead and cooked dinner for him. This became a weekly occurrence and on one of our 'movie nights', he asked me to date him and I was floored.
To make this this a true date, rent a RedBox or choose a movie from your collection to watch. Order takeout or cook a meal together and prepare popcorn and cookies for snacks and dessert. Then just relax and enjoy.
Hiking
If you and your significant other are more of the active type, consider hiking together at a national park. It's free to get into most national parks and it's fun to explore together and just enjoy nature. You can grill out, go fishing, or even bring your bikes to ride through some of the level trails.
Truck Bed Date
Classic truck bed dates are not only popular in the movies. This date idea is a great free option for a cool summer night. If you or your partner own a pickup truck, you can load the bed up with blankets and pillows to relax in after you enjoy a sunset picnic outside.
Instead of relying on various different means of entertainment, you can focus on authentic interaction and truly enjoying your time with your partner to the fullest. You can stargaze, tell stories, play cards, or even play games like 21 questions.
Game Night
Game nights are epic at our house. We have a lot of board games and video games that we enjoy but don't always have time to play. We've picked up some of our favorite games at garage sales and secondhand stores which makes our game night dates pretty cheap. If you're tired of watching television, bust out some old board games and embrace your competitive side. All you need is some fun food to accompany you like homemade nachos or ice cream.
Visit a Museum
If you both like to explore and learn new things, you may have fun at a local museum or even an art gallery. Most museums have free days where they don't charge admission to visitors making it the perfect frugal outing.
This list just scratches the surface of all the fun low-cost dates you can have in and outside of the house. See if you can come up with more ideas and be sure to share them below!