A big thanks to Groovy Groomsmen Gifts for sponsoring this post! I was invited to give my two cents on a product they sent me and the process of finding the best gifts for groomsmen. All thoughts and opinions are my own.
I talk a lot about weddings from a woman's perspective on this site because after all, that's what I know best. While there's nothing wrong with that, I thought I'd cover a topic that some of the men would find interesting since they are getting married too!
Your wedding party is like the backbone of the entire event. They offer their support, friendship, talents, and advice when you're planning your big day. Even though my husband and I had a rather large wedding party, I was more than happy to provide each of my bridesmaids with a small gift.
It's a nice gesture and let them know I appreciated them. When it comes to gifting your groomsmen, there are quite a few things you'll need to look for when deciding on the perfect groomsmen gift.
Let's Face It, Wedding Party Gifts Can Be Cheap and Tacky
When it comes to finding the right gift for your right-hand men, you want to avoid anything tacky and useless. There's no point in spending money on a gift that doesn't even seem like it came from the heart. Plus, if it's just a small cheap trinket, your groomsmen might forget about it or just lose it instead of having something special to keep in remembrance of your special day.
This doesn't mean you should go all out and shower your groomsmen with expensive gifts, but you should look for something meaningful. This is why I like Groovy Groomsmen Gifts. They have a wide variety of unique, practical, and affordable gifts for groomsmen to enjoy.
The company was founded by two brothers who had each gotten married and been a part of many different wedding parties. They were tired of consistently coming across tacky gifts that lacked any creativity so they came up with their own affordable solution to help men who might not have a knack for finding the perfect gift.
Look For Something That You Can Customize
When you're looking for an ideal gift for your groomsmen, consider something that you can customize or engrave. Everyone loves receiving a special gift that has their name on it. This small personal touch makes it seem like you went the extra mile and it doesn't even have to cost you an arm and a leg or take up too much of your time.
Ordering engraved products online is super easy so don't even bother going the DIY route. Make sure you find a company that specializes in engraving and customization and be sure to give clear instructions and spell everything correctly.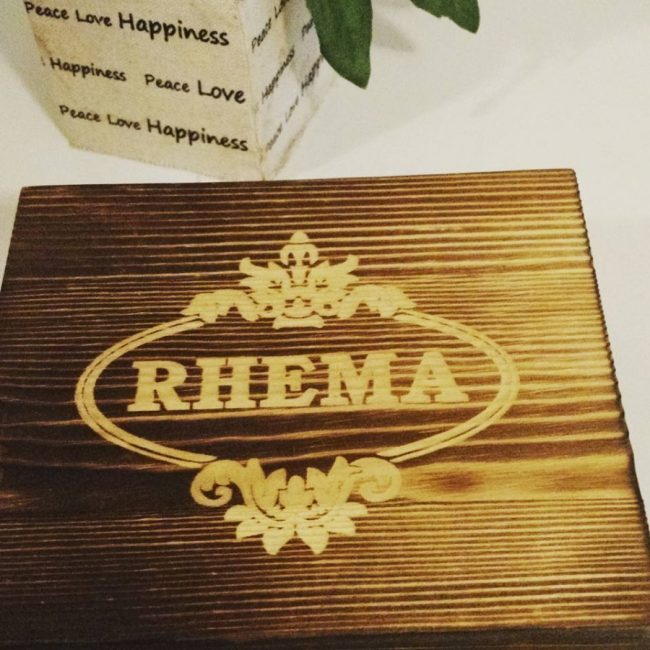 I received a product called Your Buddy's Buddies from Groovy Groomsmen Gifts and the gift came in a rustic wooden box that's smooth to the touch and engraved with a name of my choice. Finding a great groomsmen gift is quite the feat but coming up with the right presentation is another story.
I'm glad the gift I chose came in a neat little box that we can use to store other things later on as well.
Choose Something Practical and Useful
Nothing makes me feel more excited about gift giving than to give an item that someone can really use in their everyday life. When checking out your options, try to think about something that you wouldn't mind receiving as a gift because you could use it again and again.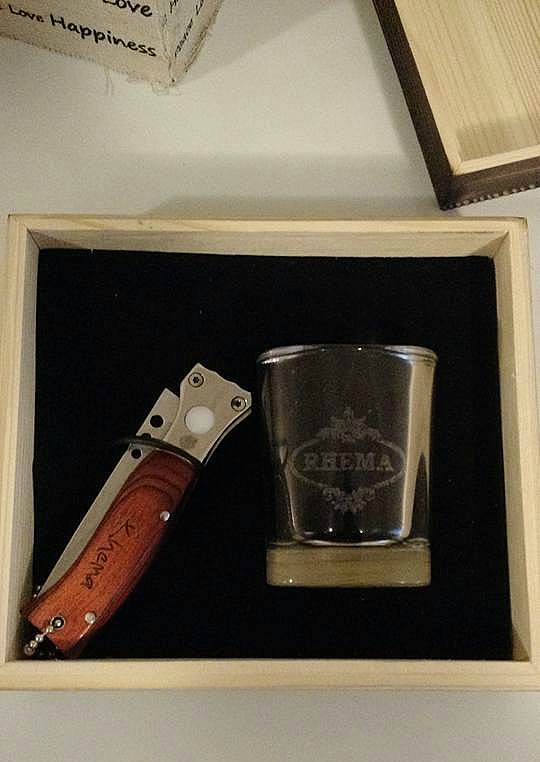 My husband can actually use both items that came in this custom box and the pocket knife will actually come in handy regularly and will last a long time due to the quality. There's nothing wrong with fun gifts like wine bags, cuff links, and cool memorabilia, but a mixture of both will make the perfect gift and your guys will think about you and your wedding whenever they use it.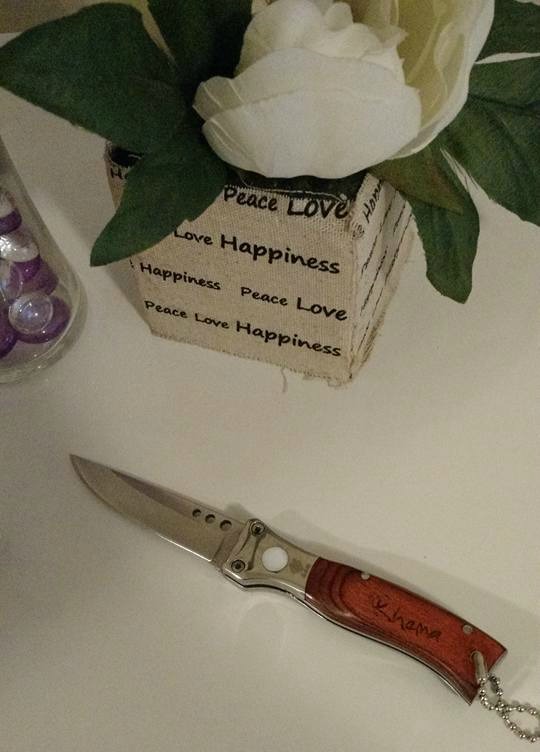 Use What You Know About Them to Your Advantage
You know your groomsmen best. You know what their hobbies are, what they collect, their favorite sports team and so on. Use all that information to your advantage when trying to find the perfect groomsmen gift.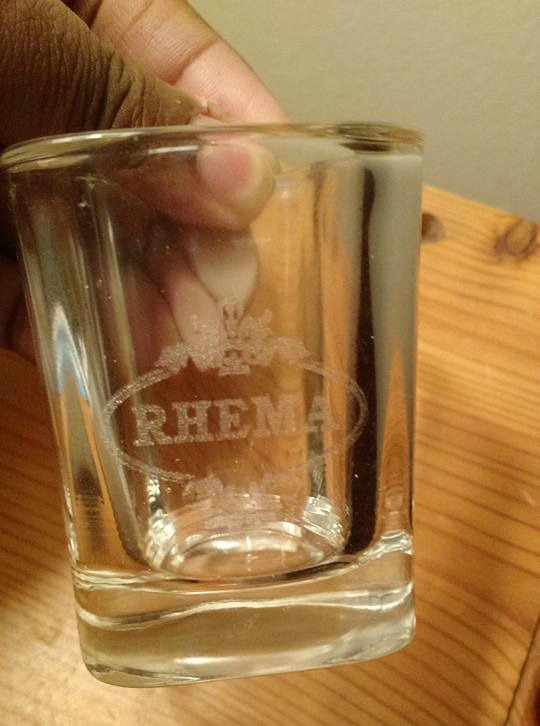 My husband and I are not major drinkers, but we collect shot glasses all the time so I knew that he'd love this customized shot glass with his name on it. It's a bit heavier than other shot glasses we've picked up over the years because the rim is thicker and I imagine that makes it harder to break.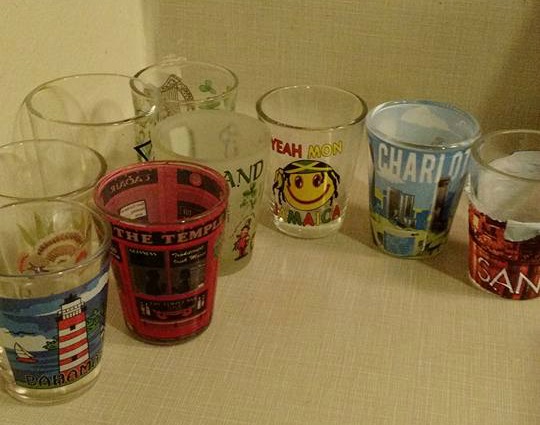 A lot of the other shot glasses we picked up at souvenir shops in the past were rather cheap and not even dishwasher safe (hence the San Diego glass in the front :() so trust me when I say it really pays to get quality products.
Don't Stress Too Much – Focus on Quality and Thoughtfulness
Bottom line, you can't really go wrong as long as you stick with a quality item and put some thought into what you think your groomsmen will like. That's what the phrase 'it's the thought that counts' comes from.
Just like you appreciate your groomsmen for standing by you on your big day, they will appreciate the thought you put into their gift and the fact that you didn't just slap something together at the last minute.
So that you don't stress out too much when trying to find the best gift, Groovy Groomsmen Gifts makes the decision process super easy by offering a wide variety of customizable groomsmen's gifts to choose from like mugs, grill master sets, pocket knives, barber tools, sports gear, travel bags, and more!
For ways to enjoy your wedding but not break the bank check out these awesome articles.
5 Ways to Have a Fun and Frugal Bachelor Party
How to NOT Spend $30k on Your Wedding Day
How to Get Free Stuff for Your Wedding