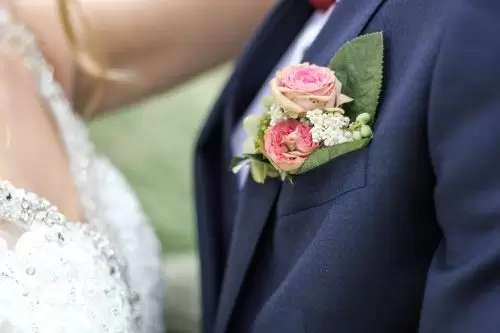 Small wedding venues in Utah are unique opportunities. Not only can they be cost-effective choices, making them ideal for budget-conscious couples, but they can also make opulent events easier to manage. You can have an extravagant affair without the hassles that can come with larger location. This is particularly since many small wedding venues offer on-site planning support, and some are all-inclusive. If you think a small wedding venue in Utah is the perfect approach for you, here are five excellent options to consider.
1. Pierpont Place – Salt Lake City
Pierpont Place is a versatile wedding venue, offering up a modern vibe that can be adapted to align with your preferred styling. It's a tad industrial, featuring exposed ductwork and brick. However, it can also work as a fairly clean slate, creating many opportunities for décor items that are brought in to shine.
While it can host larger events, it also works well for smaller weddings, giving you the ability to divide up the space for several purposes. You can designate areas for eating, mingling, dancing, or anything else you want to have featured during your big day.
If you choose Pierpont Place, you can also gain access to a range of wedding planning services. The venue's designers can help bring your vision to life, ensuring your big day is nothing short of spectacular. Plus, it's a full-service venue, so they can help you choose and coordinate vendors, making it easier to cross every t and dot every i along the way.
2. Zion Red Rock Oasis – Rockville
If you want an outdoor ceremony (and wedding photography opportunities) featuring magnificent Utah desert landscaping. Zion Red Rock Oasis might be your perfect destination. The location offers up beautiful natural backdrops for your event thanks to its proximity to Zion National Park. As well as lovely features like a rustic archway, pergolas, and more.
There's also a river running through the property. As well as a private lake. Along with serving as a place for some recreation. It gives you additional wedding photography options that you may not find elsewhere. There's also an expansive lodge that can be an excellent backdrop as well.
The lodge also gives you some additional options. It has a large kitchen. Which makes it great for meal preparation, as well as living spaces and even a theatre room. If you'd rather have a full-blown wedding weekend. There are eight total bedrooms, giving you enough space for yourselves, the wedding party, and additional guests.
3. Montage Deer Valley – Park City
At Montage Deer Valley, you get an exceptional small wedding venue that can dramatically simplify your planning. Along with having access to the venue's event specialists, the location can manage many of the details for your big day, significantly reducing your workload.
The venue itself is brimming with options for your ceremony and reception. If you want to take advantage of the surrounding outdoor scenery, you may want to hold your ceremony on the Grand Lawn, an alpine vista with spectacular views. For your reception, you may prefer the Grand Ballroom, an opulent space that's ideal for a traditional sit-down meal, dancing, and other forms of celebration.
Meal choices are plentiful and elevated at Montage Deer Valley as well. This venue focuses on the farm-to-table approach, ensuring everything is as fresh as possible and locally sourced when that option is available.
4. Entrada at Snow Canyon – St. George
If you want a country club-style wedding, Entrada at Snow Canyon is an outstanding option. It's situated near Snow Canyon State Park, offering up breathtaking views of the surrounding desert, limestone mountain, and red rock cliffs. Natural black lava flows also abound, creating excellent opportunities for unique wedding photographs. There are also waterfall views, giving you another option.
Along with several locations for the ceremony and reception within the property, there's also on-site catering options. You can get a fresh, luxurious meal with greater ease. Not only do you get access to high-quality chefs, but you can also customize your menu, ensuring it aligns with your taste and budget.
For added convenience, you can take advantage of the Inn at Entrada for accommodations. This gives you the option to reserve rooms for yourselves and the wedding party, simplifying preparations on your big day, or for out-of-town guests.
5. Chase Mill at Tracy Aviary – Salt Lake City
IF you're looking for a unique venue, the Chase Mill at Tracy Aviary certainly qualifies. The venue is historic, featuring the oldest standing industrial building in the entire state. It's a simple venue with a rustic charm that is ready for a couple's unique touches. You can marvel at the wood ceiling and floors, as well as add various décor touches that bring your personal style to life.
Plus, there are plush lawns and a unique stone amphitheater, which is perfect for a ceremony. It adds a hint of traditional historic flair, creating photo opportunities you might not find anywhere else.
What really makes this venue special is the birds. Across the eight acres, you won't just see lush landscaping; you may also spot a few peacocks. Additionally, you can explore more of the species that the aviary has to offer, creating a once-in-a-lifetime experience for yourselves and guests.
Did you enjoy the venues that we recommended in this article? If you, you may also enjoy looking at Airbnb sites in Utah for you and your guest.
Do you know of any other amazing small wedding venues in Utah? Share your thoughts in the comments below.
Read More: