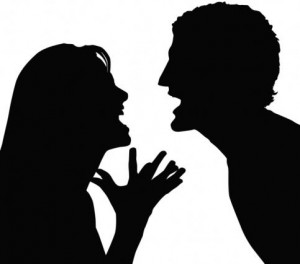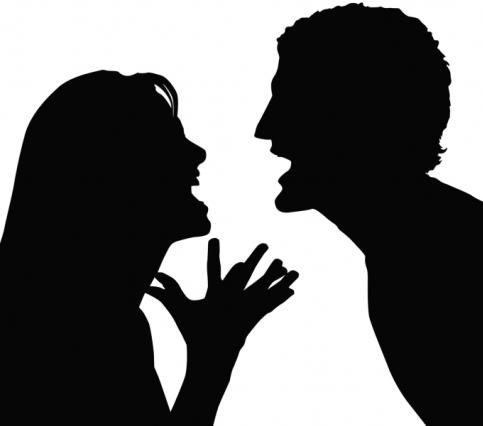 In our almost two years of marriage, the biggest fights Eric and I had were about money. There's just so much to fight about: we don't have enough money, how we spend money, how we save money, what we plan to do with our money, who makes more money, who makes less money, who spends more money, what we spend money on…
Fighting about money is a common theme. So the other day, Eric and I were reminiscing about how far we've come this past year and how we haven't had a fight over money in a long time. And considering we used to argue at least every couple of weeks over some expense ("You spent $4 at Starbucks?! Why can't you get your coffee for 89 cents at 7-11?!?!?!") , this is huge for us.
Why we fight about money
We fight about money because we each came into the relationship with different views on how our money should be spent. Eric wasn't as gung-ho about being debt free as I was. And he didn't see the financial havoc that his daily $5 purchase here and $3 purchase there was causing on our monthly budget.
Because I was the one crunching the numbers each month and doing somersaults to pay our bills, he could continue to be ignorant about our financial well being.
On the other hand, I was also a bit of a miser. It was hard for me to enjoy anything that cost us money because I knew that was money that wouldn't go toward our debt.
Our Biggest Fights about money
The biggest fights we have over money involved small purchases. Of course, there were the "big" purchases too, like the time he bought the flat-screen tv without asking me first, or the time he bought a new cell phone when we were paying off his $4,000 in credit card debt.
But for the most part, it's the small purchases that got to me. He had no problem with buying his lunch every day rather than packing. It was these small purchases that added up that caused our budget to be screwed time and time again.
Another big argument, of course, is just not having money. Eric wanted to keep spending like he did when he was single and racking up debt, except now I was on the hook for his purchases as well. He was messing with my financial security and that did not suit well with me.
What we learned about fighting over money
Over the many, many arguments we had about money, we learned to *gasp* compromise. We have slowly–and I do mean slowly, because it's taken us 2 years to get to this point–adapted to each other.
I think our biggest moments came when Eric started being more mindful of his small purchases. The other day he bought sandwich meat from Smart N Final instead of Trader Joe's because, as he said, "I got a lot more meat for less cost." My heart swelled with pride.
A big display of my progress came this past week, when I noticed he made a $3.45 Starbucks purchase and I didn't even freak out. Starbucks to me is practically the anti-Christ. It's not because I don't love it–I do. But I cannot justify spending $5 for a cup of coffee when it would cost me mere pennies at home. So when Eric goes there, it really makes my blood boil. But I've also realized, he works 12-hour shifts, and heck, sometimes a man just wants a cup of coffee, right!?
So this is where I have to remind my bitchy self to let my man enjoy his cup of coffee.
I can admit it.
However, I do still have to keep him in check with how often he eats out.
How we've resolved fights about money
I have no doubt that we will continue to have more arguments about money. But I am so happy with how far we've come.
There are a few things that have helped us resolve fights about money:
becoming a two-income family again has definitely relieved some of the pressure I felt to pay the bills
moving into our new home–even though more expensive than the shack we used to live in–has allowed us to feel just SO much better about ourselves and we don't feel as poor anymore
Making extra money has helped A LOT because we are still saving for fun things
The other thing that has helped us resolve fights is compromise. I've learned to ease up, and he's learned to save money.
How do you resolve fights about money?