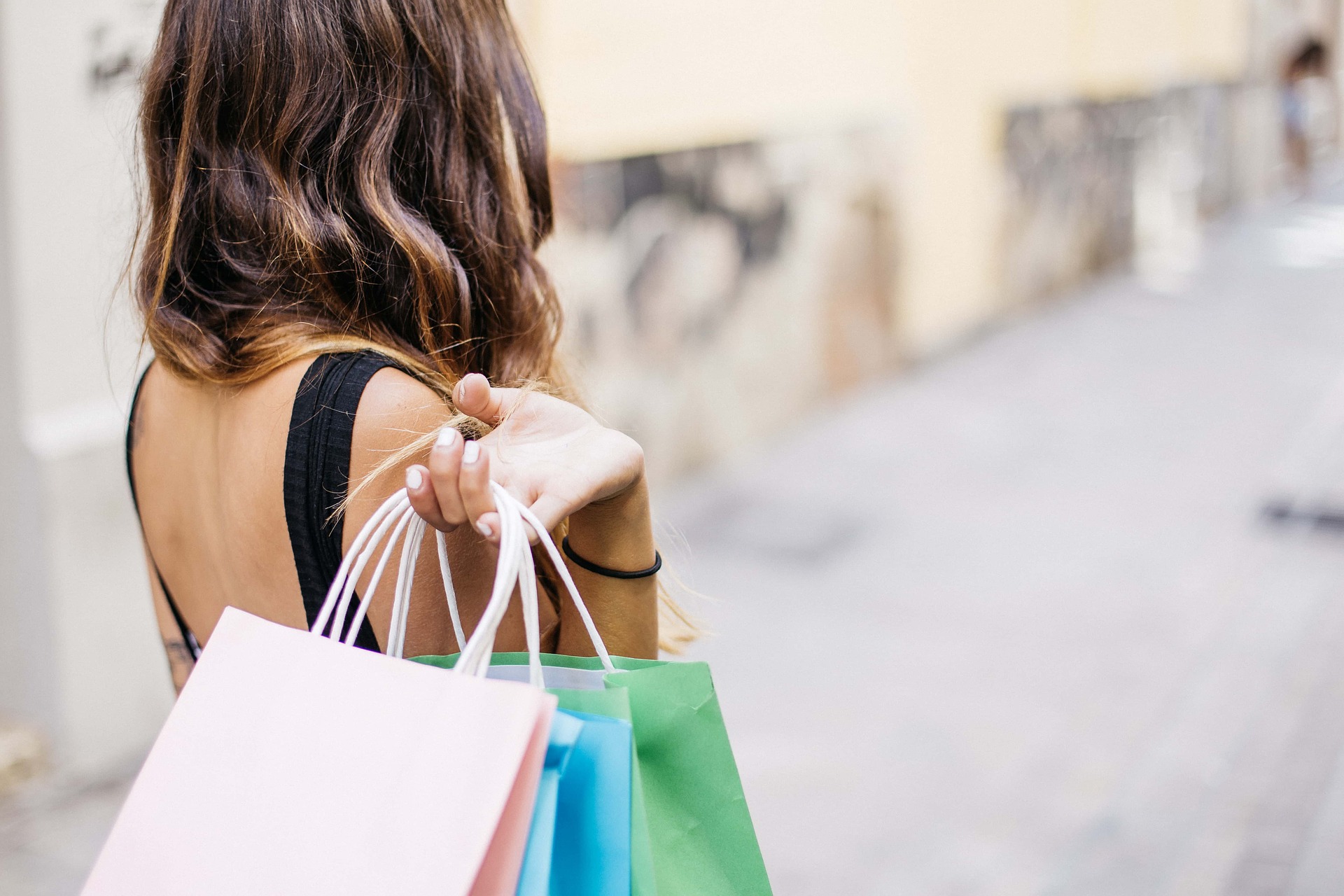 Everyone wants to look well put together, but many people can't afford designer clothes, shoes, accessories and skincare. Luckily, you don't have to spend a fortune to look fashionable and glowing each and every day. If you have a limited budget, here's how you can look runway ready for under $50.
Take Care of Your Skin
Being runway ready means looking great from head to toe. This means your skin plays a significant role in that equation, so taking care of it is a must.
Exactly what you need to do depends on your needs. However, you do need to create a skincare routine according to what your skin requires and your common issues. Usually, cleansing and moisturizing are the two biggest parts for both your face and body, so find products that work for your skin and stick with them.
It's important to note that you don't need to spend a bundle to achieve great skin. Many brands you find at drug stores and retailers like Walmart and Target rate incredibly well and are reasonably affordable. Dig into the reviews and see which options may meet your needs, and don't forget to examine store brands that use the same active ingredients but cost a lot less.
Usually, when you stay away from luxury brands, you can build an entire skincare routine for less than $50.
Think Classic Over Trendy
When you are designing your look, focus on classic options over trendy pieces for the majority of your wardrobe. Trends change on a seemingly daily basis, so having to effectively replace everything in your closet every season isn't cost effective.
Instead, invest in core pieces that stand the test of time. Certain shirt, pant, dress, and skirt cuts are almost always considered fashionable, so find high-quality options in neutral colors. This allows you to craft a strong foundation for your style that can carry you from one season to the next.
The nice thing about focusing on classic pieces is you can find options for any budget. For example, a classic white button-down shirt or pencil skirt is available at nearly any price point. This lets you build your foundation without breaking the bank.
Develop a Personal Look
Looking runway ready doesn't mean every part of your look needs to be trendy. Instead, you can take your personal style and accent it with on-trend pieces, allowing you to craft a look unlike anyone else's while still embracing new and exciting items.
When you craft your wardrobe and choose your go-to makeup look, focus on what makes you happy. This can include colors, fits, patterns, and anything else that makes you feel your best. Then, you can make smart additions that reflect current styles without changing the core of who you are from a style perspective.
Focus on Mixing and Matching
As you build a wardrobe, focus on pieces that mix and match. For example, if you buy five pairs of pants and have 10 tops that work with any of them, you have 50 potential outfits right there.
Now, this doesn't mean everything you buy has to be neutral. Instead, you need to pick an overall pallet that coordinates. Typically, this means focusing on a two to four accent colors that can go together and either warm or cool neutrals.
And remember, neutrals go beyond black and white. Navy blue, gray, brown, beige, olive, taupe, burgundy, and ivory can all qualify, so you may have more options than you initially realized.
Add Trendy Pops for Less
Once you have a base wardrobe, you can integrate trends on the cheap with greater ease. This is especially true since, once a look begins catching on, lower cost stores start replicating the items, colors, and patterns, making them more affordable to the masses.
However, you also want to make smart purchases along the way. For example, adding a trendy piece from a low-cost store like Forever 21 or Charming Charlie is significantly more affordable than heading to Macy's. Additionally, stores like Ross Dress for Less and TJ Maxx give you access to high-quality merchandise for less.
When you shop, focus on accessories and add-ons that are on trend. This can include necklaces, scarves, and similar pieces. Similarly, you can add an on-trend lipstick or nail color to pump up a neutral outfit, opting for drug store brands over luxury ones.
Skips Trends That Don't Look Good on You
No matter how popular a look is, if it doesn't look right on you, skip it. Not every clothing cut works on every body type, and certain colors clash with specific skin tones or hair colors.
If you want to look runway ready, make sure that the items you choose allow you to look and feel your best. If something doesn't work with your proportions or coloring, then it isn't the trend for you. Bypass it and move on to other options instead. Otherwise, you're are more or less just tossing money out the window, as most people don't wear clothes that they don't feel they look good in, even if they are straight off the runway.
Don't Avoid Used Items
Once someone else has worn an item, it usually can be purchased for less. Thrift stores can be great sources for crafting an amazing look, letting you buy even designer items for cheap.
When you look for a thrift store, consider heading to shops in affluent neighborhoods. Most people donate close to home, so you may have access to higher value items there than elsewhere.
Similarly, sites like Poshmark, Craigslist, and eBay may help you find great pieces for less. Poshmark focuses solely on fashion, making it a great place to start. However, any place with a used marketplace could work, so branch out when you shop. Just make sure to read any terms and conditions, especially those regarding returns. Since you can't try the clothing on in advance, understanding if you can send it back for a refund is essential.
Do you have a tip for looking runway ready on a budget? Share it in the comments below.
Read More: