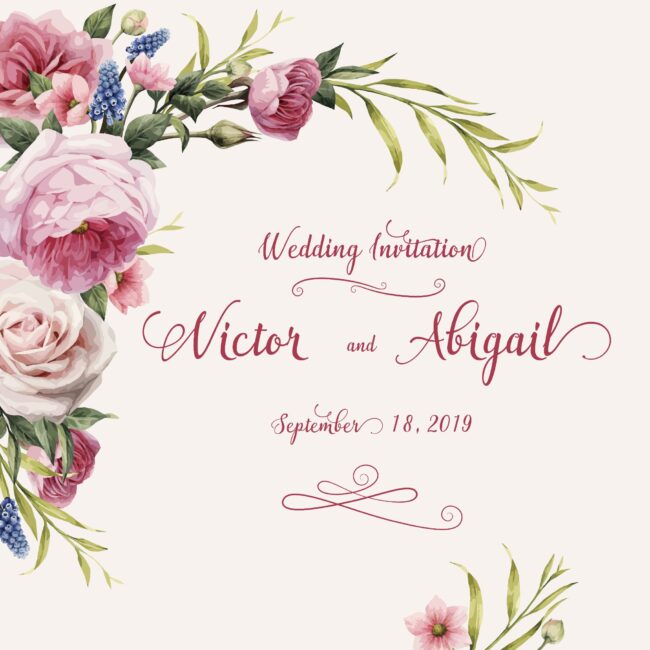 One simple way to reduce the cost of your wedding is to design and print your own wedding invitations. Fortunately, you don't have to start from scratch. Instead, you can use Canva to make the process easier, as well as gain access to lovely images and accents to ensure your invitations look fantastic. If you want to make beautiful Canva wedding invitations, here are some tips that can help.
Get Your Free Canva Account
The first step you'll need to take is to sign up for a free account on Canva. While the Pro option does come with some nice upgrades, you may be able to access everything you need without paying a dime for the designs.
However, you could always sign up for the free trial for Pro, which gives you more tools and images for 30 days for free. Just make sure you wrap everything up and cancel before the trial ends.
Start with a Wedding Invitation Design Template
While you can certainly start from scratch, beginning with one of the wedding invitation templates makes the process easier. You can choose from landscape or portrait layout designs, and you can preview them with a simple click.
Once you find one you like, you can easily alter the details. Each text element is customizable, allowing you to add your names and wedding date quickly. Plus, you can adjust any of the phrasing to align with your personal preferences.
You also have the option to choose different fonts. While the ones featured in the template are carefully selected to work well together and mesh with the overall design, there are plenty of additional options available, letting you explore a wide array of combinations.
Additionally, you can change the color of many elements of the design. Along with selecting between standard hues, you can refine them to ensure they match your wedding colors and coordinate well together.
It's also possible to add or remove design elements. Essentially, the template starts as a base, but you can adjust them however you see fit.
Explore Clipart, Illustrations, Borders, and Photos
Any of the visual elements available through Canva can be added to your wedding invitations. As a result, it's wise to peruse the various options to see what resonates. Usually, they can be added with a simple click or by using a drag-and-drop approach. You can also resize any of the elements by interacting with them, clicking the corner box or border, and dragging it until it's the right shape.
With clipart and borders, you can alter the color to meet your exact needs. For photos, you can apply filters, adjust the saturation, and more. Additionally, you can upload your own images if Canva doesn't have the perfect one, which gives you more opportunities for customization.
Choose the Right File Format and Print
Once you have your design completed, you'll want to download it using the right file format. Which option is best may depend on how you intend to print.
If you're printing at home on full-size paper, going with the PDF option and selecting crop marks and bleeds lets you see where you'll want to cut and ensure the color extends properly. If you're using a print shop or online printing service, you may need PDF, PNG, or JPG files, depending on the accepted file format. As a result, you'll want to see what the shop or platform requires.
You also have the option to have Canva print your invitations. This option is incredibly convenient and can help you handle everything without having to turn to another printer.
Do you have any tips that can help couples create breathtaking Canva wedding invitations? Did you use Canva to make your wedding invitations and want to discuss how they were received by invitees? Share your thoughts in the comments below.
Read More: